Over the weekend I had a small solo camp on the summit of Meelmore. I usually can only go camping when the car is packed with luxuries for the other half, but with things and the way it worked out, I was able to do a bit of proper camping 🙂
I paid for overnight parking at Meelmore Lodge and began the short trip up the lane.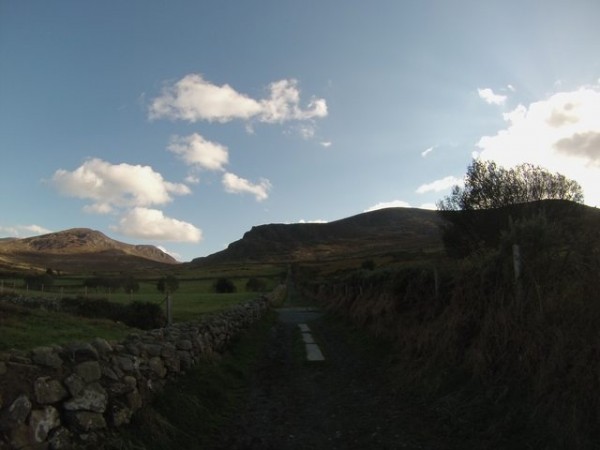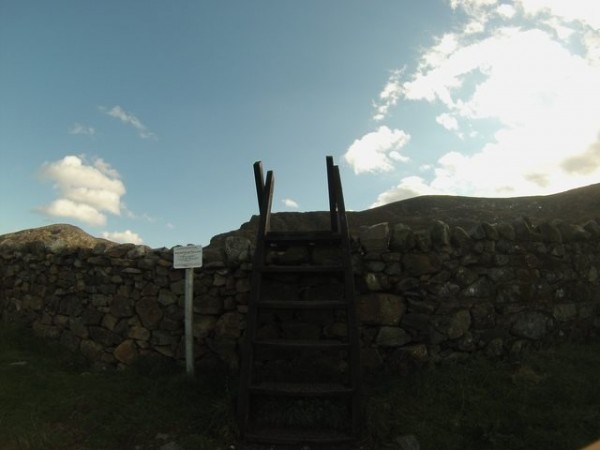 I followed the natural track along the wall and skirted round the bottom of Meelmore. I wanted to do something easy to break me back in. I think that even a few months without any real hiking, will have a massive effect on your fitness. I cycle to work everyday and train at nights so I would say I'm in decent enough shape, but I was still feeling it towards the end of the walk.
Looking up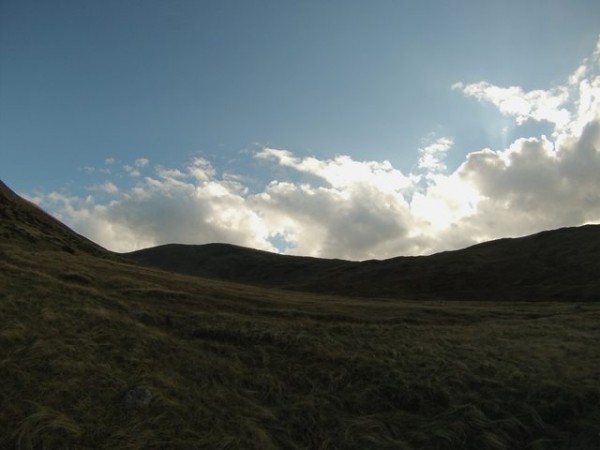 Looking back down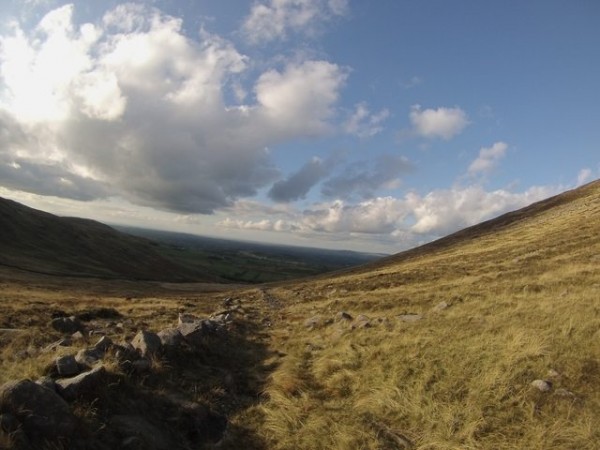 Stopping for a quick break at the perfect Bivvy spot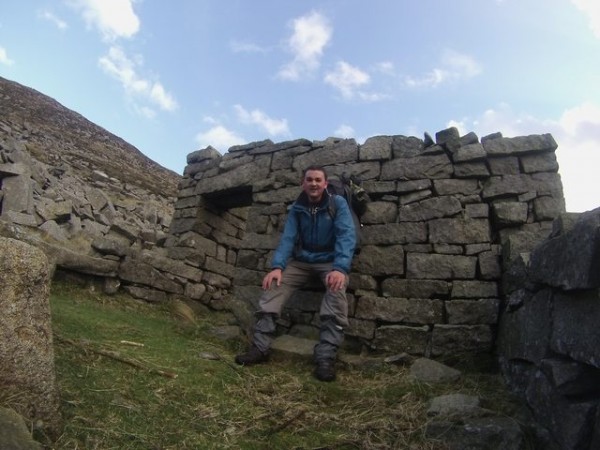 I reached the final stage that nearly took it out of me, but with 1 small break for water and a photo on the way up, I was able to make it to the top. The conditions were great as the sun was just setting behind me, so it was warm enough but not 'baking'.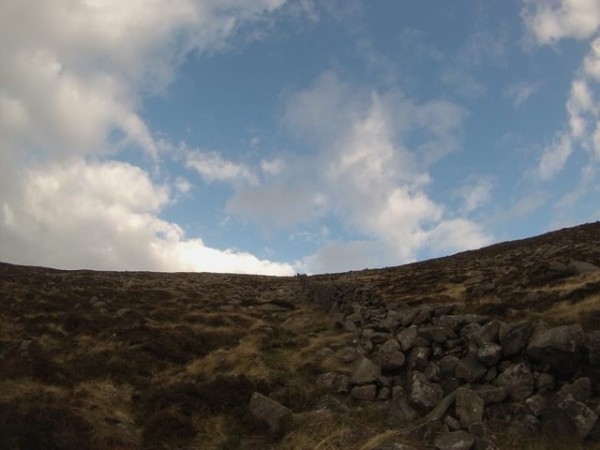 Once at the top, I was able to take in some great views and then pick my space for the night ahead.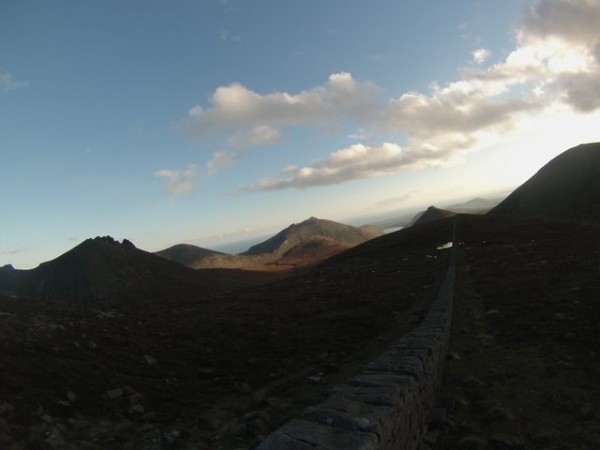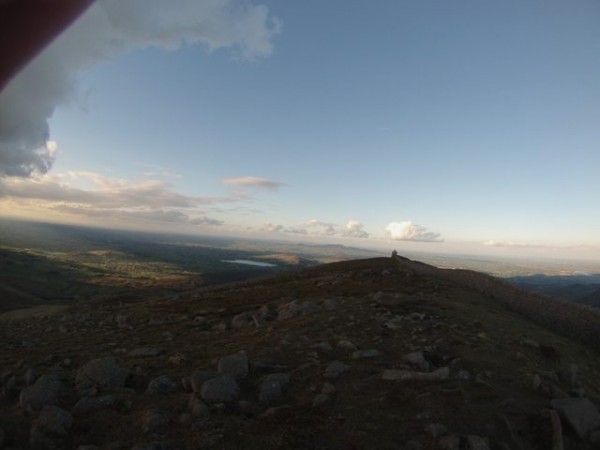 I climbed over the wall and took shelter in behind, as the Westerly winds were due to gust up to 80kph. I pitched my tent (which was a Zephyros 1 this time) over the wall and got dinner on and took in some brilliant views. While looking over up onto Bernagh I was able to see one, maybe two people. Anyone on here up?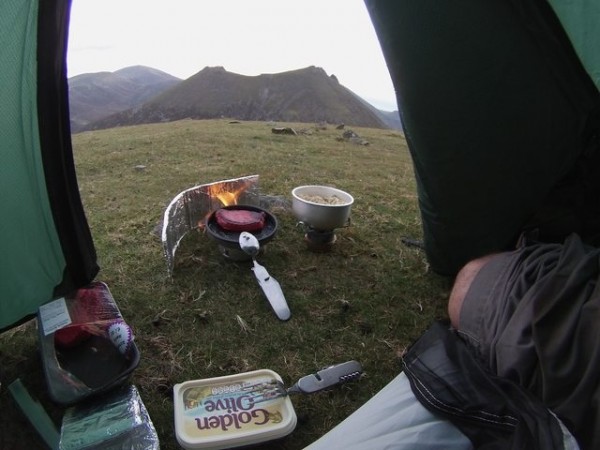 I forgot to bring a fire log so I retreated back into my tent to watch a film on the phone and have a glass of red. Although the wind was howling all night, I still managed to get a decent nights sleep and slept right through until about 8 the next morning. I made my ration pack Beans, Sausage and Egg breakfast over the Trangia and then packed away before leaving site after a last few photo's. I brought a Gopro and also my good camera and lens, so I had to make use of it. I'll upload some more pictures once I have a flick through them.
One thing I will take from this trip, is that Meelmore is an absolute nightmare for tent pegs…
Some other pictures: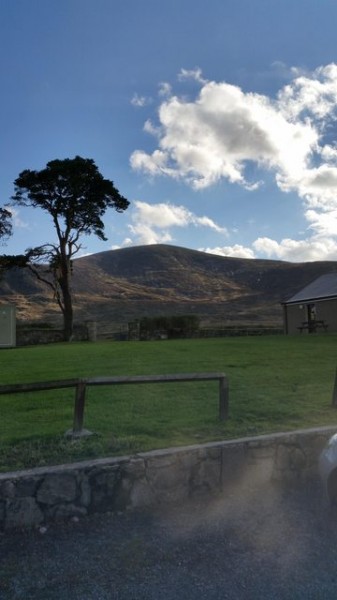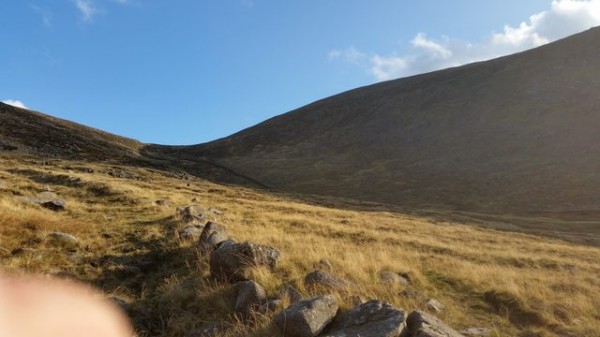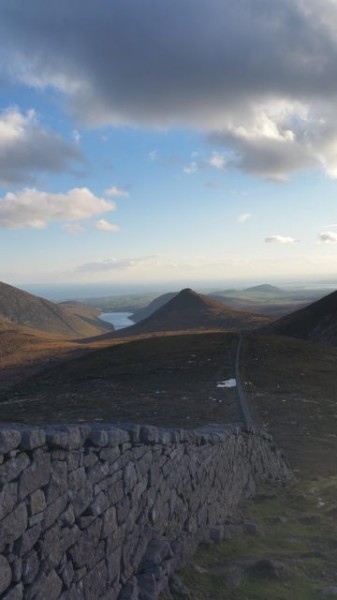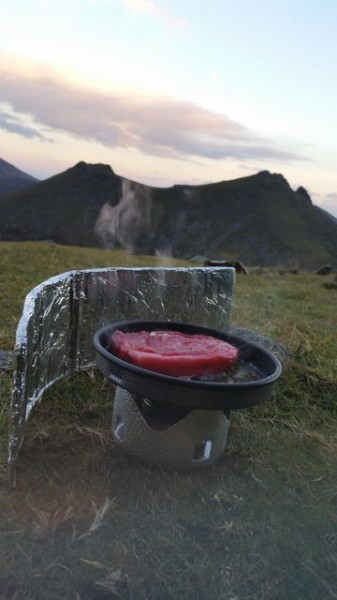 With thanks to AdamMc5. Original post here.