Disgusted with myself for missing a few recent camps (well maybe not the Slievemoughanmore one ::) ) and spurred on with the purchase of a new bivvy tent and some fine weather I decided to do a summit camp on Bearnagh. The call was put out and Adam responded so it we were set for a blind date having never met each other before, sure what's the worst that could happen! Well the worst did happen, the forecast changed >:( rain appeared and I was so tempted to stay at home by the nice warm fire, but I couldn't let Adam down so a quick half hour packing the bag (just grabbed the 85 litre rucksack and stuffed everything in) I was in the car and it wouldn't start! not to worry, it has a wee intermittent fault and after a few resets I was on my way again. It rained the whole way there but I knew it was to clear soon with the potential for clear skies later 🙂
Waterproofs were donned at Meelmore Lodge and within 10 minutes we were sweating, the rain had certainley died down and by the time we got to the saddle it had all but stopped. Now there was a bit of a breeze and we knew it would be worse at the top so an executive decision was made to wimp out and lessen the suffering by camping at Hare's Gap.
Bromantic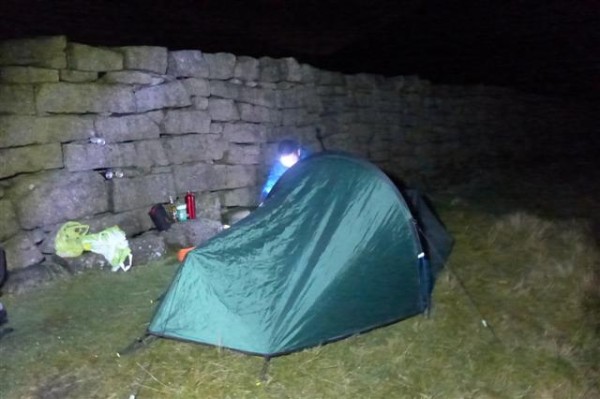 Adam's palacial Zephros 1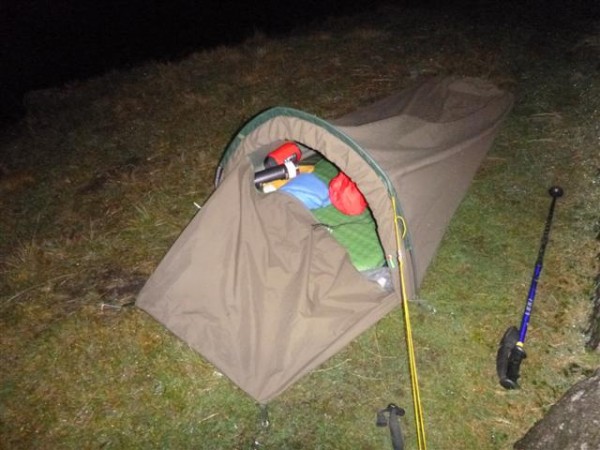 My more modest Phoenix Phoxhole (picked up in a charirty shop for £6 🙂 )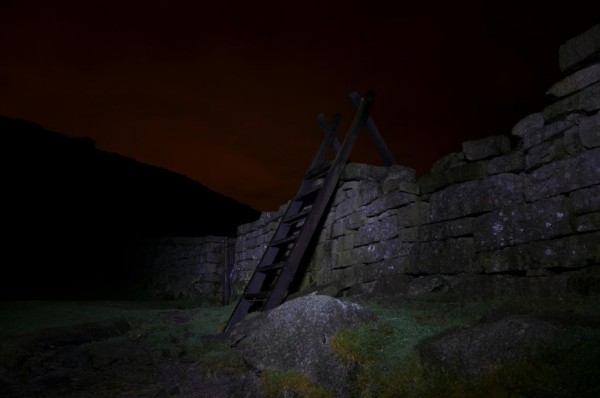 We spent most of the evening experimenting with night photography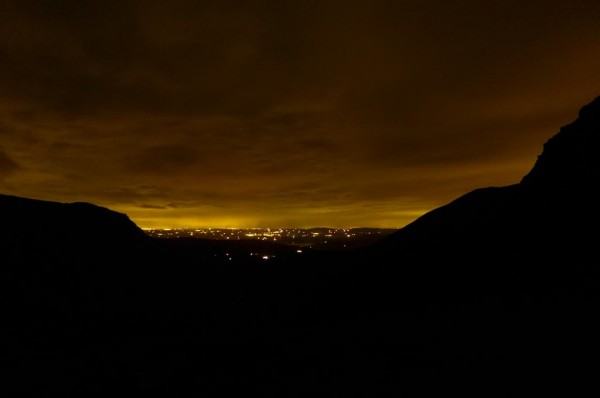 No stars yet but the night was young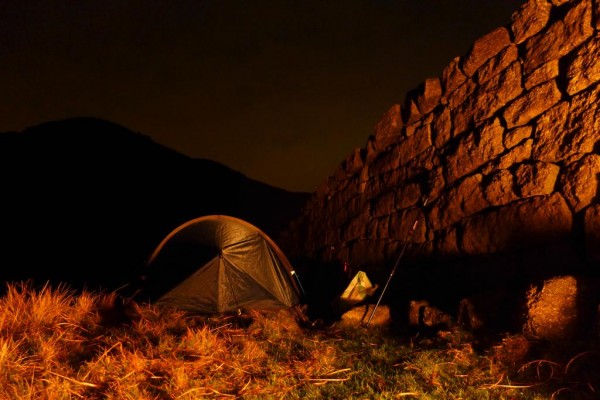 Wasn't as warm as it looked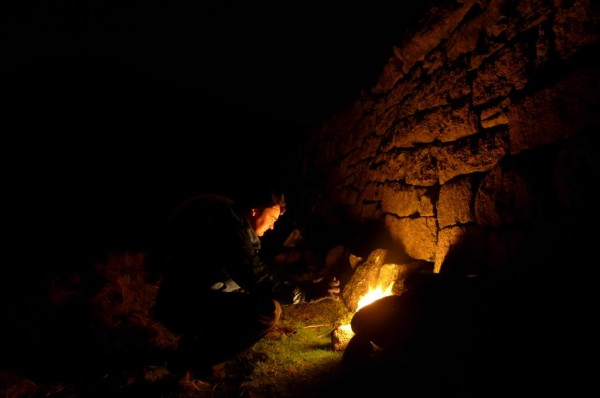 Toasting the mitts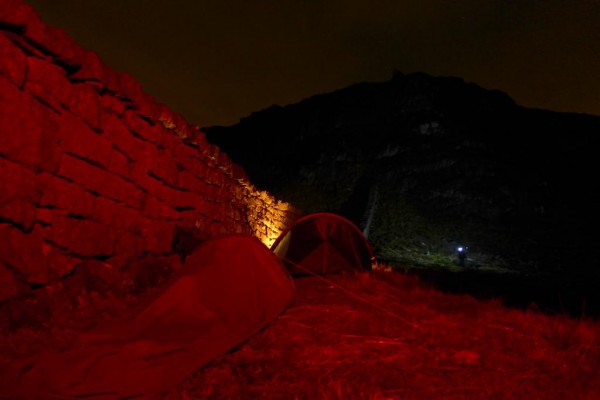 Experimenting with white and red lights from the headtorches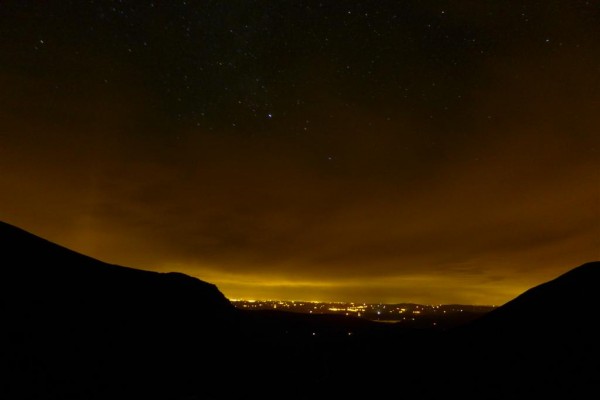 At last the stars have appeared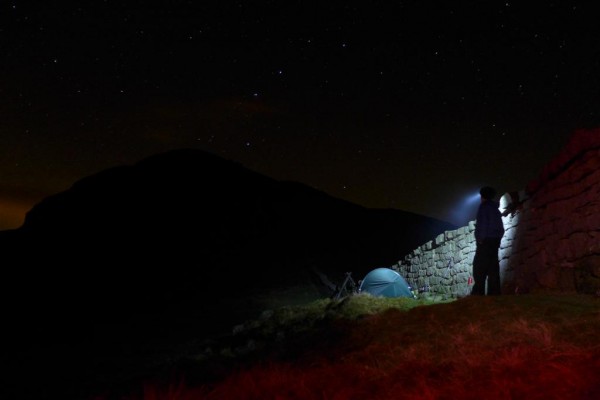 The plough appears above Slievenaglogh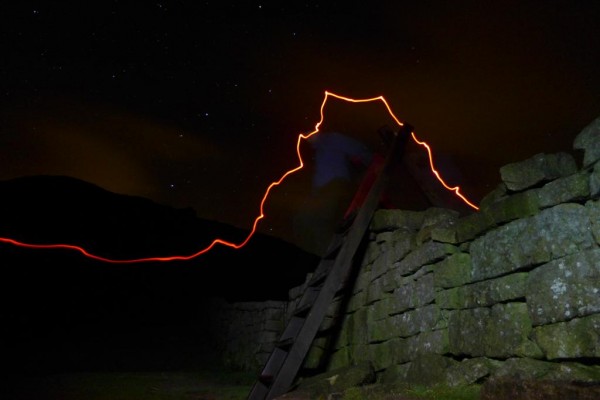 Shooting star?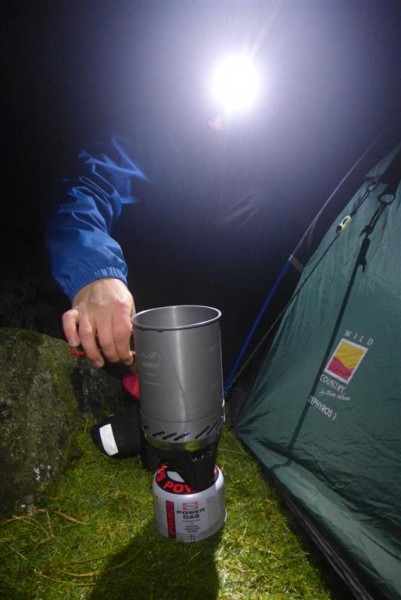 2am and time to fire up the Alpkit Brukit for pot noodles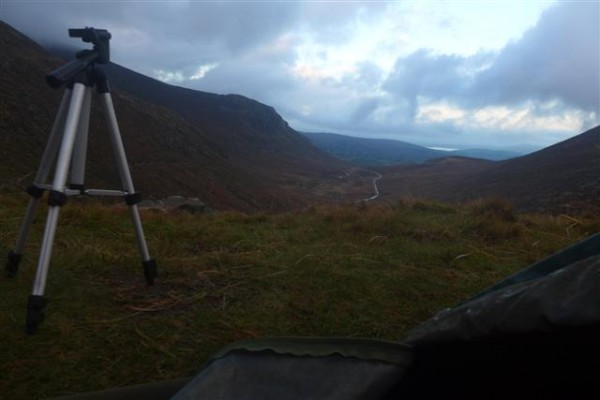 View from the bedroom at silly o clock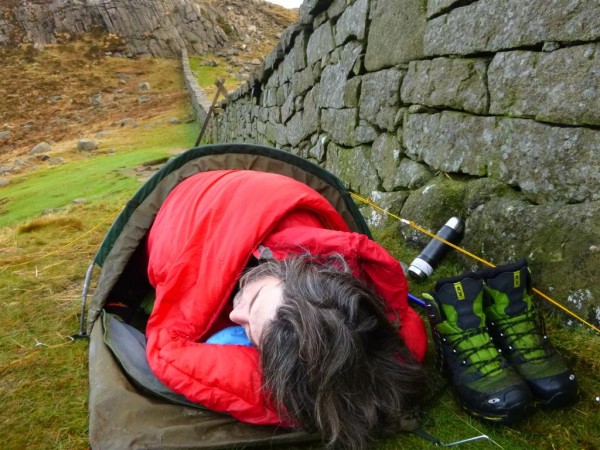 The morning rain didn't appear so lay on til 9am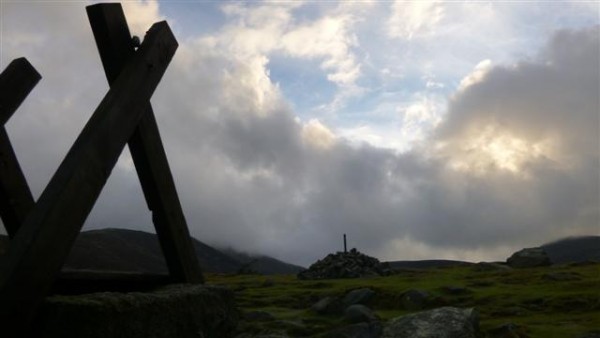 I hope that wasn't a cross 8)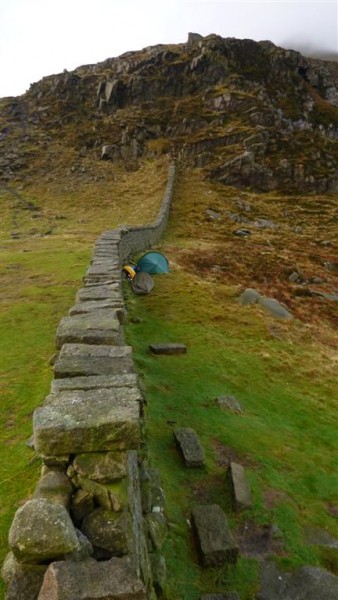 Our wind break, it was very calm on this side of the wall
Good morning Spellack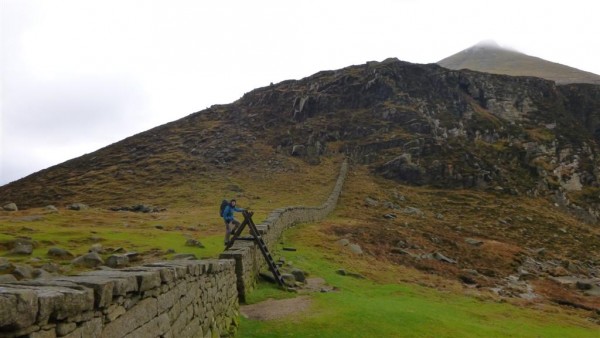 All packed up and ready to go to work, and to see if the car would start! (it did but then broke down about 15 times and it took me over 3 hrs to get to work 

)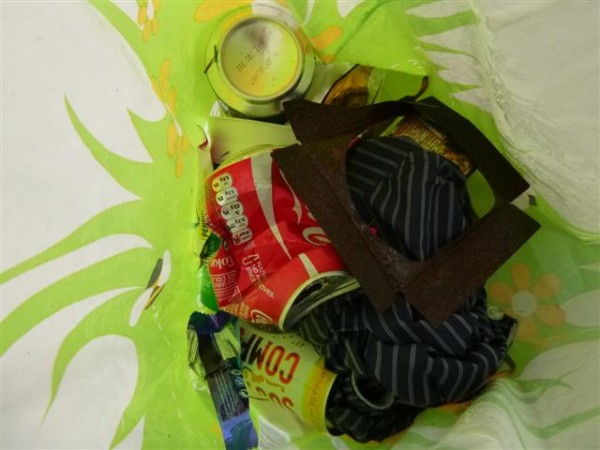 Gathering some rubbish from the area, not all was ours!
As Fred would say "Nobody got pregnant and we didn't eat anyone" or did we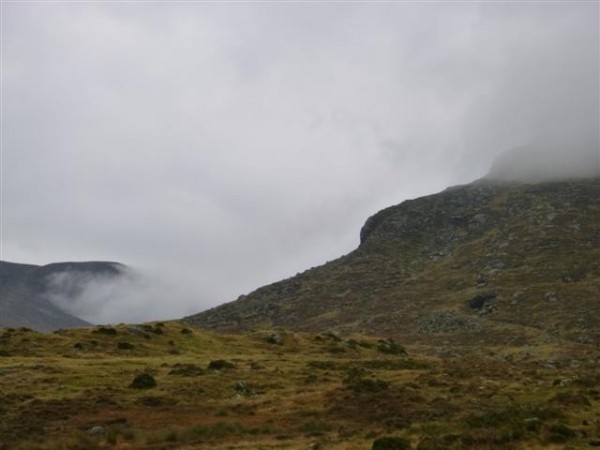 Just as we get down the hill the cloud rolls in to cover our campsite
Carlsberg don't do quick overnighters, but LandyLiam does 😉