I had a wee camp in the Pigeon Rock River valley last month. With November being quite mild there was a fair bit of rain around the time we had planned to go. The other problem was that Storm Abigail was just passing through the British Isles and with some very strong winds along with it. Coming up to the time of the camp the weather forecast didn't seem to improve. In fact the weather forecasters were warning that ex-hurricane Kate was crossing the Atlantic, hot on the heels of Abigail.
As is typical with our winters the strong winds were coming from the SW. Trying to find somewhere that provided a bit of protection but was also not the same old haunts like the forests, Spinkwee etc. led us to the valley that was home to the Windy Gap or Pigeon Rock River. The valley runs NW from the village of Attical up to the Windy Gap and affords some protection from the mass of Shanlieve and Eagle Mountain in the Western Mournes.
Our determination to keep to our plan and take our chances paid off. We were rewarded with a fantastic weather window and enjoyed a brilliant starry night sky. The site we found really cut down the wind significantly. After a great evening we turned in around 1:30am and I had the most settled sleep that I've had in the mountains for some time, only being awoken by my alarm just before 9am.
After a lazy breakfast we got packed up and not a minute too soon as the next batch of heavy rain came through. We still wanted to get a walk done so we headed further up to the head of the valley at the Windy Gap and summited Eagle Mountain. Conditions up top weren't very pleasant and it wasn't somewhere to hang around so we proceeded back along the eastern face of Eagle Mountain stopping occasionally to stare down into some of the atmospheric and moody precipices along it's sharp edge. We used the conditions and lack of visibility to help practice our navigation skills. By the time we got back to the car we were ready to get out of the mountains and the incessant rain that had no plan to give up any time soon.
It's definitely somewhere I'd recommend especially as an option to avoid those strong south westerly winds. It's handy to have the river right by so water doesn't need to be brought. The valley gives loads of options for looped walks that could include Eagle Mountain /Shanlieve, Slievemoughanmore, Pigeon Rock Mountain and Slievemageogh. Here is a couple of pics of where we pitched.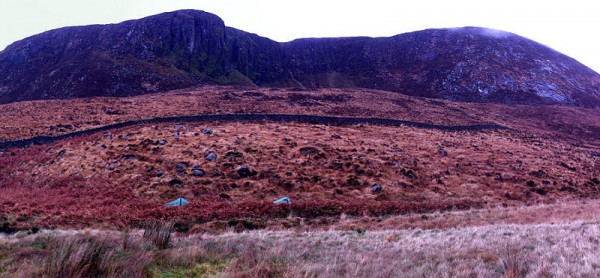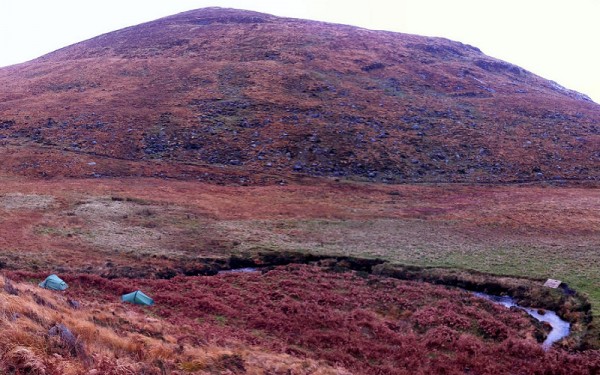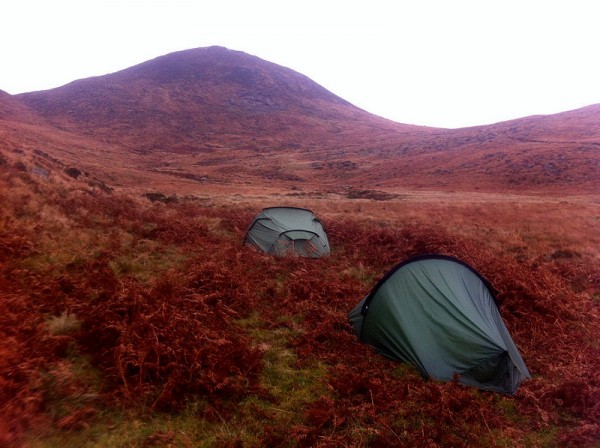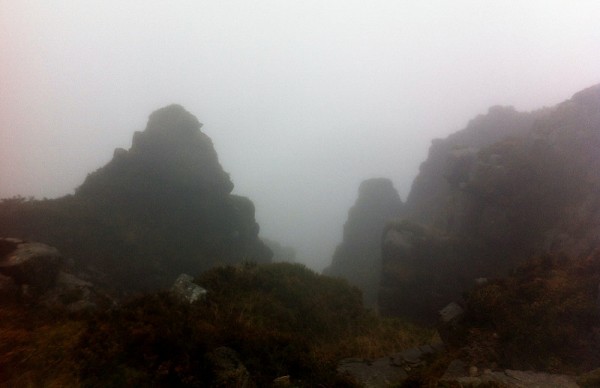 Original link here
With thanks to WhoRya