Been slowly accumulating some nice shiny gear recently and needed a day out to really test things out, so Got myself down to the Sperrins yesterday. Sadly I caught a dose of lazyitis getting out of bed and so didn't get down and started until just after 11am. But with good weather and plenty of late light I figured I could still make a full day of things. Had no intention of staying out but decided to lug some extra things like tent etc to give me an idea of just what sort of weight I would be carrying on a lightweight weekend or over nighter. This mean a total weight of around 8.5-9kg, so still nice and light.
Had this day decided and planned a couple of weeks ago but still kept a hopeful eye on the weather and turns out it was.
Parked up in farmland central and had to take a rough trudge through a tiny forest area that had terrible ground underfoot, although I did come across this abandoned building which I can only guess is at least a hundred or so year old farm house. Would make a good camp spot though in future.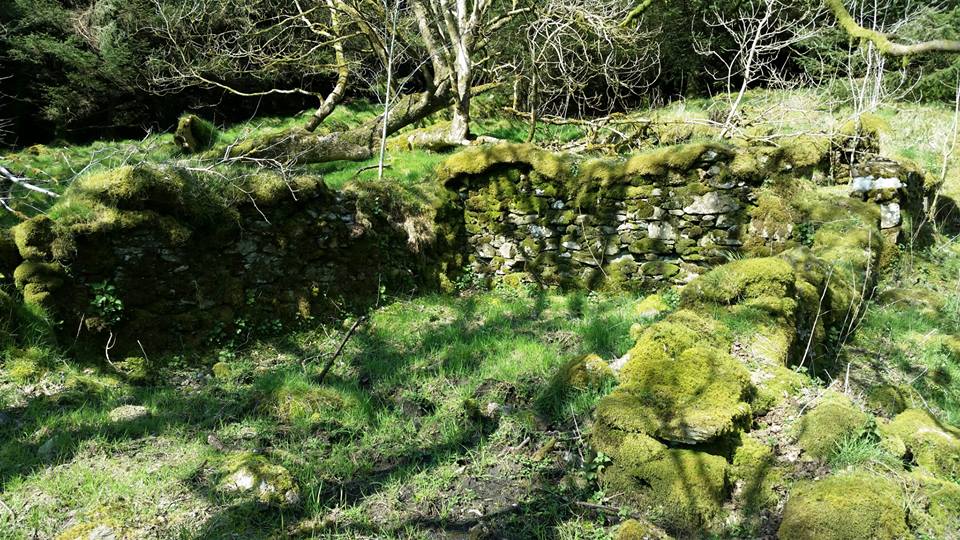 Wasn't too long before I was at the end of the fields and starting on hills.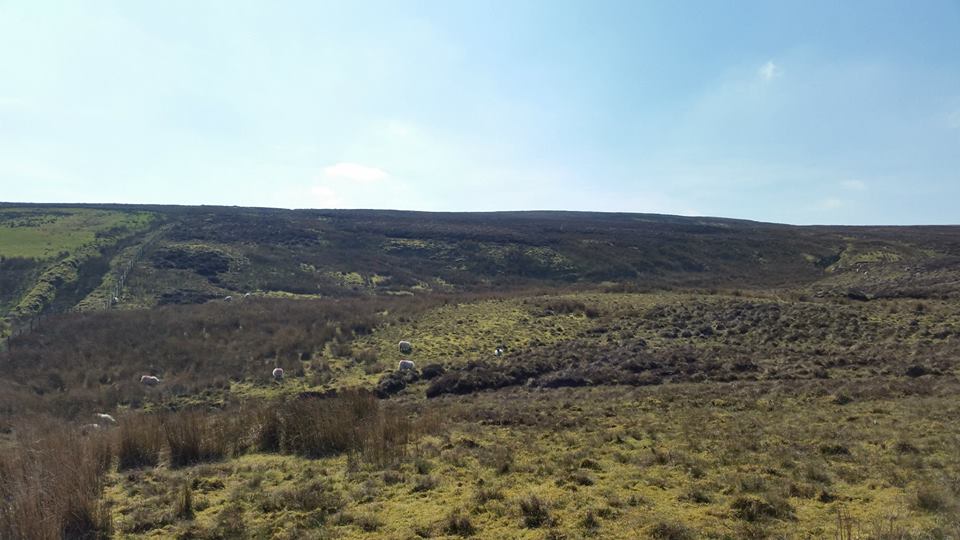 The start of actual hills and first climb of the day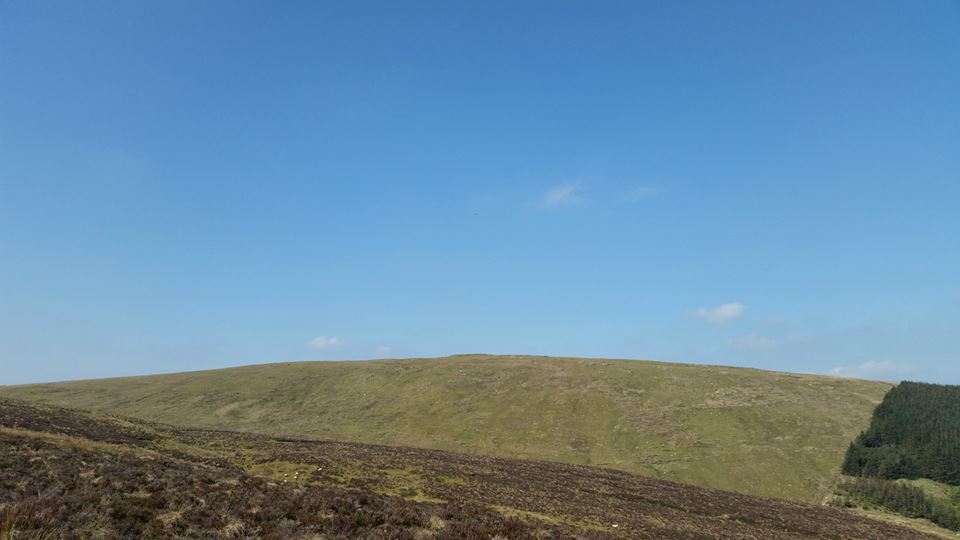 A distant snap of both Dart and Sawel Mountains on the left and right respectively.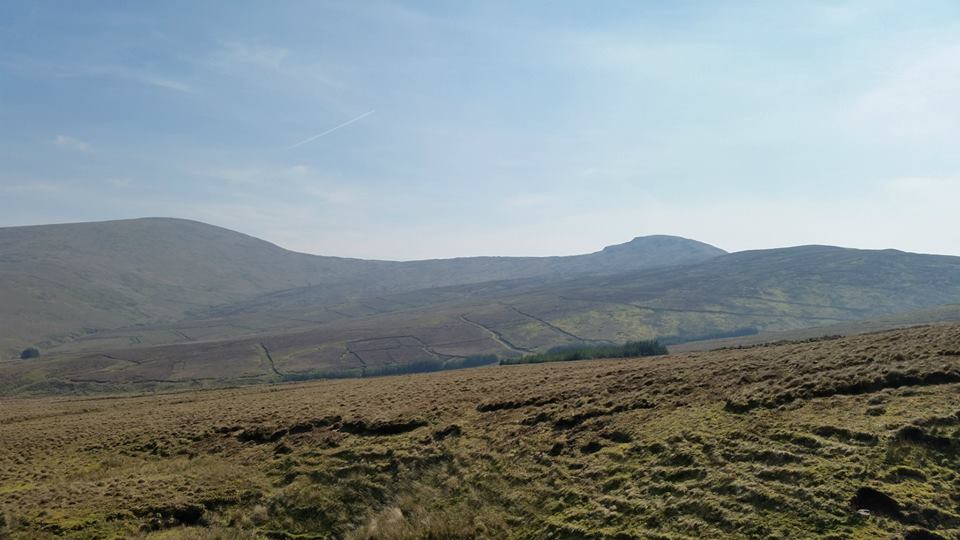 With the weather I had and only carrying 750ml of water at any one time I had already decided to just take things nice and slow and take frequent breaks, if it had been wetter recently I would have been able to use streams as nav points, but found that only the largest streams were still flowing. Once past those your only water options are to squeeze out moss or conserve it. I chose the second option so took full advantage of the last real water source for a sit down lunch and refill. Kudos to the Water 2 Go folks as it was my first time using the bottle properly and it worked a dream. Spent all day filling up with brown water but drank nothing but nice clear liquid.
A quick snap of Dart Mountain followed by Sawel and both as I got closer. I ended up taking the saddle route between the too from right to left after getting up Dart.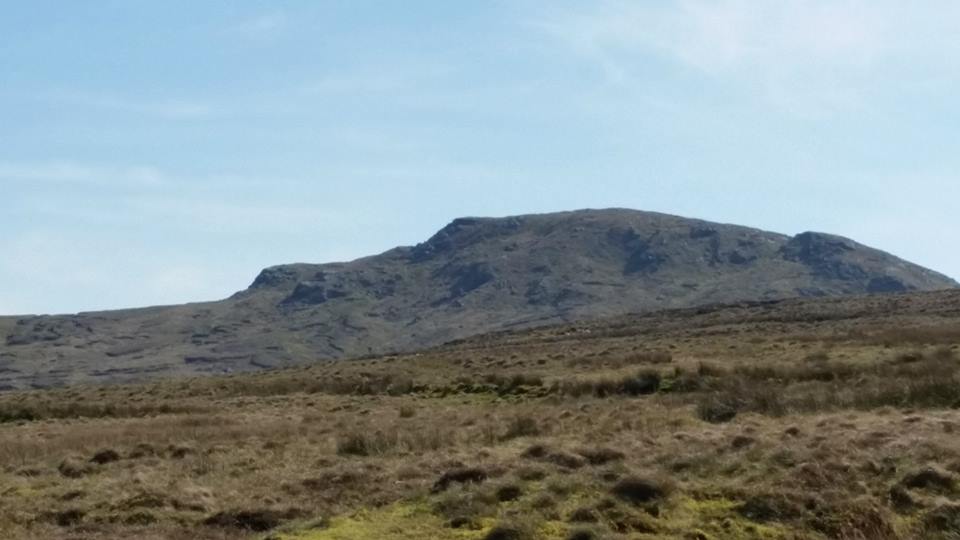 The top of Dart looking north westerly out towards far off Binevenagh.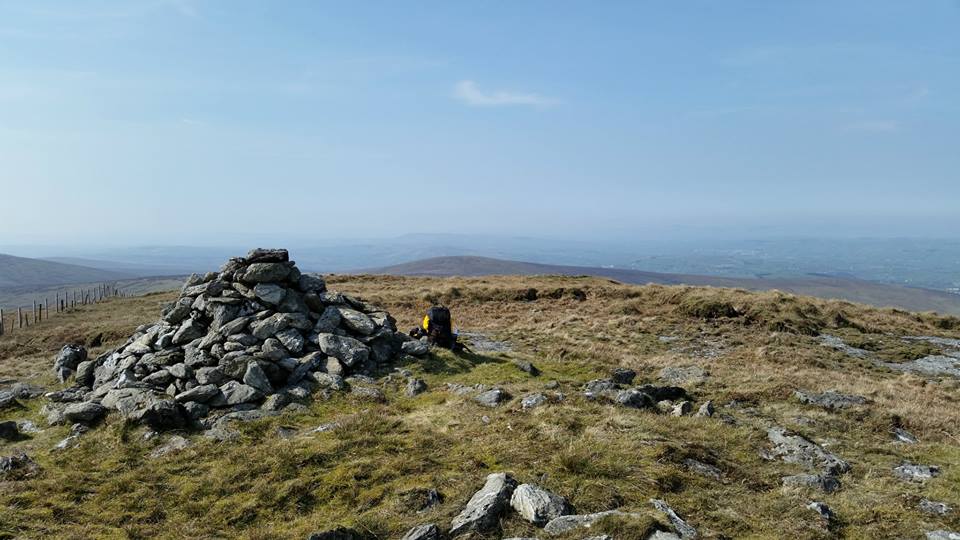 The summit stone on Sawel, as much as a slog this mountain can be I was actually feeling pretty good at the top and with dropping sun and the wind decided not to hang about too long up there so just had a look around before moving on.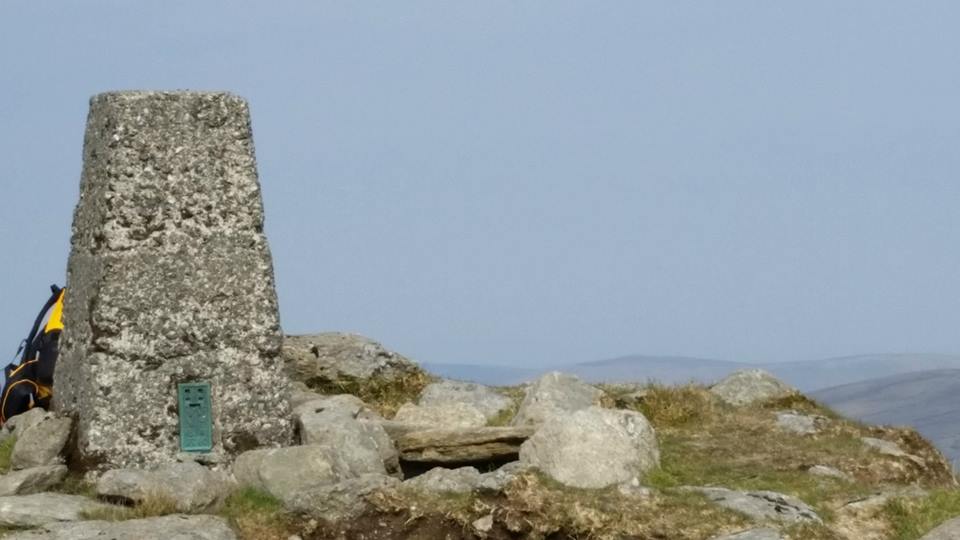 Did have a go at a panorama shot from Sawel summit though.

Finally a shot of the entire day from viewranger, I took a longer route back to the car as I wanted to contour around a mountain side rather than steamroll over it. Turns out it was either terrible luck or an abysmal navigation error, the route was all good and the terrain nice and easy to walk. However it seems farmers over this way have a great dislike of either gates with working hinges, or the sheer concept of a style. As soon as I crossed the road at the base of Sawel I was into sheep field fence hell and after precariously picking my way over the 17,456 rusty barbed wire fence. I had lost that David Bailey feeling and just wanted back to the car. Camera didn't come out again and ended up taking the most direct route to the nearest road to trudge the last couple of miles to the car. It's no wonder these mountains are so unused by walkers and the like as they are near impossible to get to without the risk of annoying some miserable farmer of sorts. This is a shame as there is some really good scenery around them and they are just vast and ripe for exploring.