Here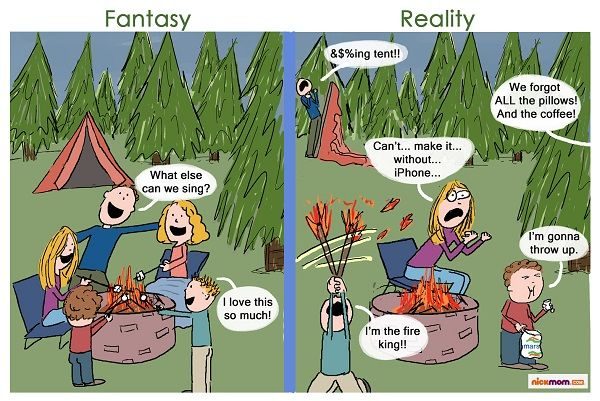 Life being as ever complicated, it had been a super busy year to date and the first thing that generally gets shelved in favour of DIY and work is hiking and camping. That said, you only live twice (assuming you're James Bond) so you still have to find some time for the finer things. My five year old was absolutely gasping for a night in the forest so with a nice bank holiday weekend looming it seemed like a great time to get her out for the first time. Previous day hiking trips had always ended up with me carrying her home on my shoulders – something not particularly easy carrying a weekends gear, so we decided that somewhere close to the car was essential so we could see how things went.
We had camped a couple of times at Fofanny Reservoir on walks of the Mourne Way and we knew we could park close by so it seemed like a nice spot for a change.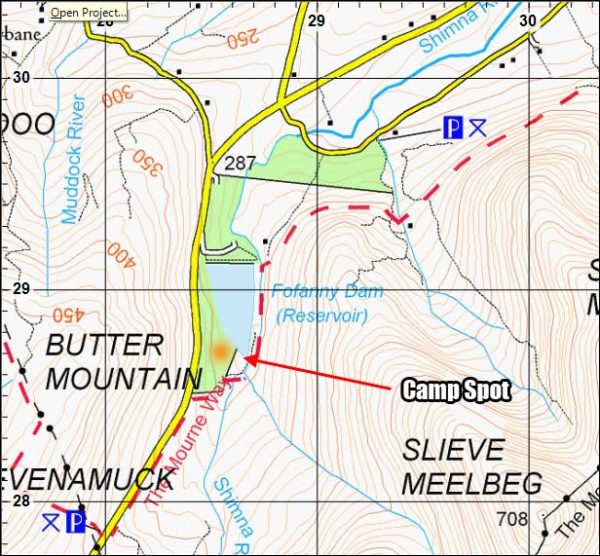 We packed as lightly as we could, a Banshee 300 for me and the 5 year old and bivvy and tarp for the more adventurous teenager. Sawyer Mini Water Filter would sort our hydration needs from the nearby stream and hotdogs and burgers cooked on the fire would do for dinner. As with most kids, as long as there are copious sweet snacks and the right weather for running in circles being a pain in the ass, then things would be just fine.
As usual, we had a great weekend. Everyone had a great time and the child had a brilliant time and was knackered by 10pm and slept right through until 9am the next morning – something unheard of at home!