Just back from my first overnight trip to the Mournes. I was very impressed by the extent of wild camping / bivi options on the high tops. My three friends opted to sleep under the shelter stone near the smaller NE tor of Slieve Bernagh. It was a bit tight for 4 and I wasn't sure that my Exped inflatable mat would survive the sharp grit floor so I pitched my Coleman 2 at the col on the lee side of the wall where I could safely listen to the gale force winds whistling over the top.

The weather wasn't brilliant. But I'd like to share with you this photo I took looking towards Slieve Binnian.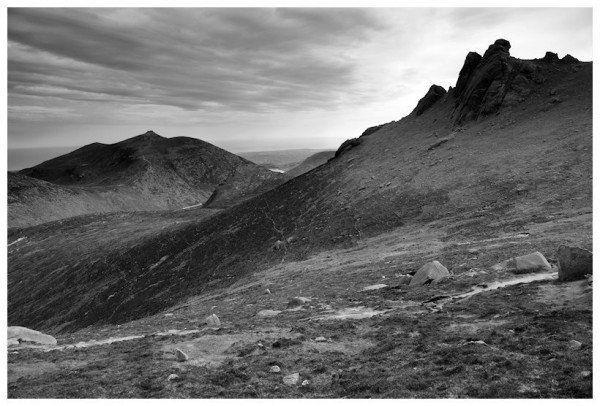 Original post is here. With thanks to AndyMcInroy.
You can see and buy Andy's photographs here.