I recently had a great wee dander over the Antrim Hills followed by a wildcamp on the north Antrim coast.
With weather forecasts warning all week of heavy rain and gales I had reconciled in my mind that "at least I would still be out there", and that was better than not at all. As it turned out the bad weather was breaking up and the rain was only going to be patchy. The wind would only help to push the rain clouds swiftly on through.
I planned a circular route that would take in a few hills that were new to me and with a bit of a riverside walk through a forest back to the starting point.
On the slopes of Slievenahanaghan, looking towards Altnahinch Reservoir (where I had started) and the bulk of Slieveanorra behind it.
Has the counter-windfarm revolution started already?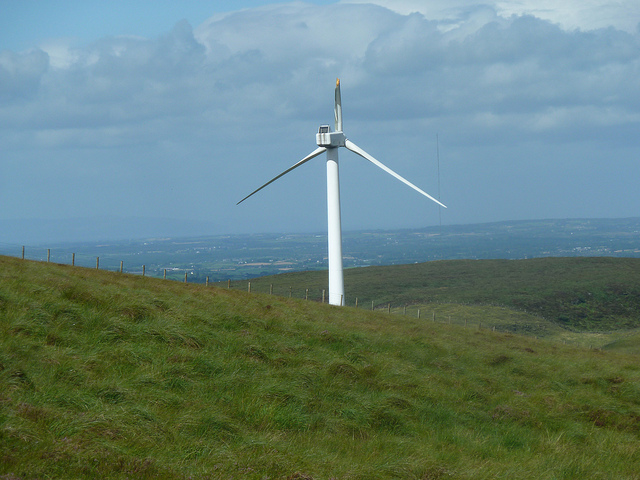 Whilst the experience of walking across Slievenahanaghan is somewhat diminished by the windfarm it does offer great views from it and is worth the climb for that anyway.
Looking back at Slievenahanaghan.

View from Skerry Hill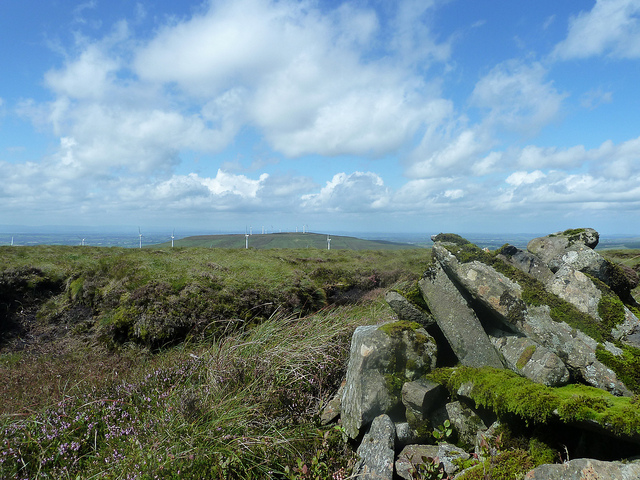 Next it was over to Slievenanee. The summit plateau of Slievenanee is considerable and it felt like I was getting nowhere fast manoeuvering through, over and around the peat hags.
'Southern' cairn on Slievenanee with Slemish in the background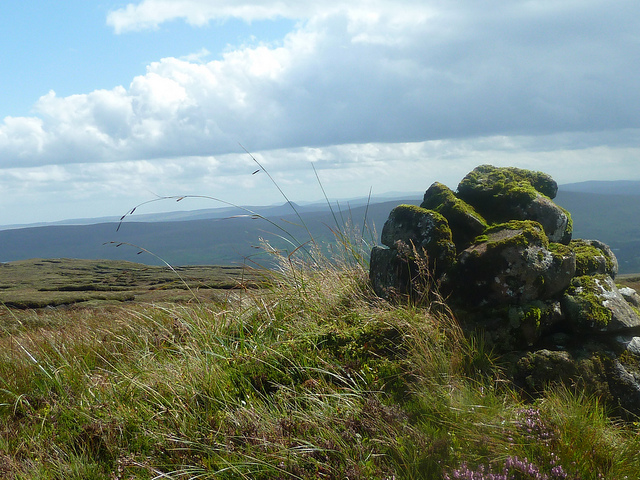 A lone pine tree growing on the summit of Slievenanee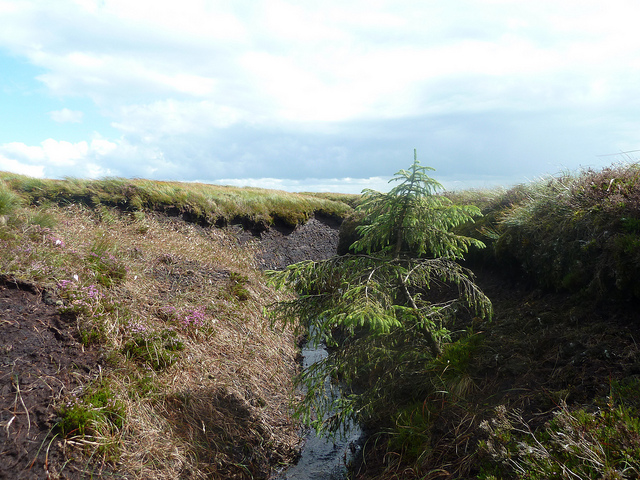 At the summit cairn the views into Glenariff were fantastic.
After dropping down onto Wee Slievenanee I made my way into Slieveanorra Forrest where I picked up the start of the Bush River. From here the river makes it's way through County Antrim eventually meeting the Atlantic Ocean at Portballintrae, passing though a certain distillery on the way.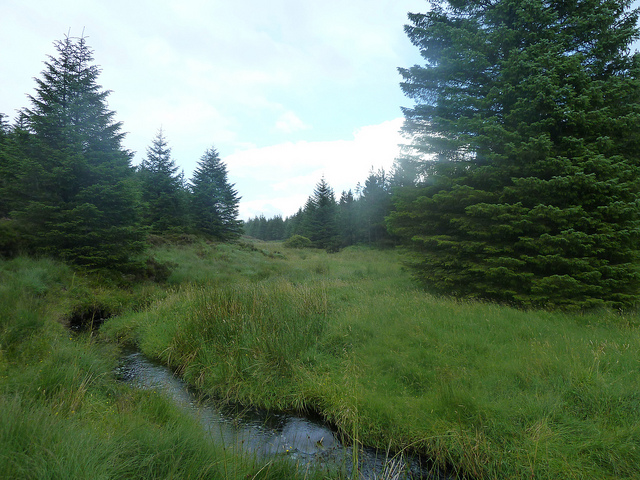 The walking, through fire breaks and alongside the river was tough going at times with very tall wet grass to wade through.
The waterfalls were pretty impressive.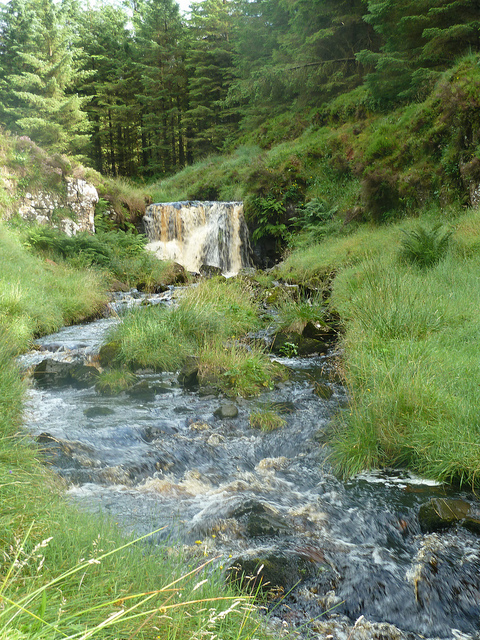 As time was running short I cut back out onto the road to complete my route back to Altnahinch Dam. Whilst the views had been stunning, it wasn't all about looking out. There was plenty to see looking down also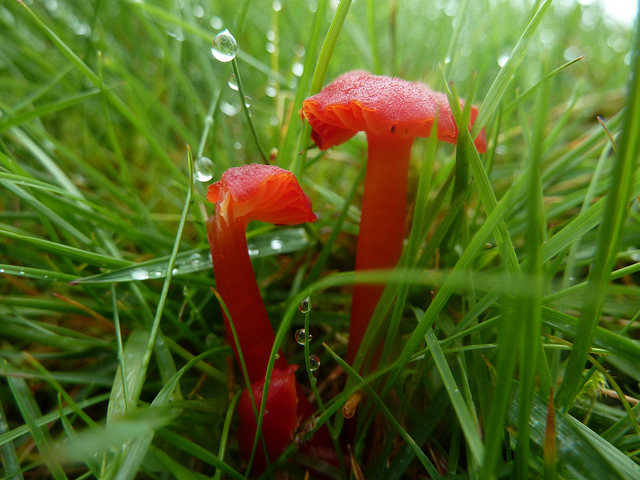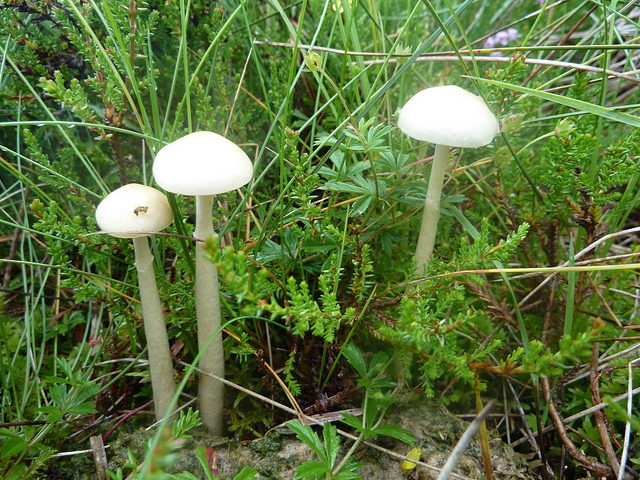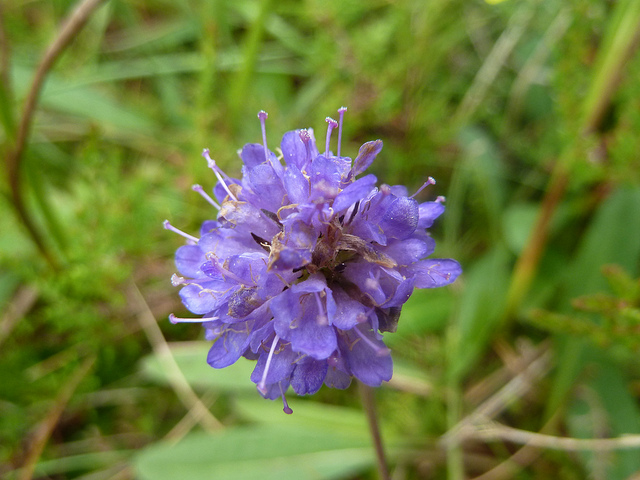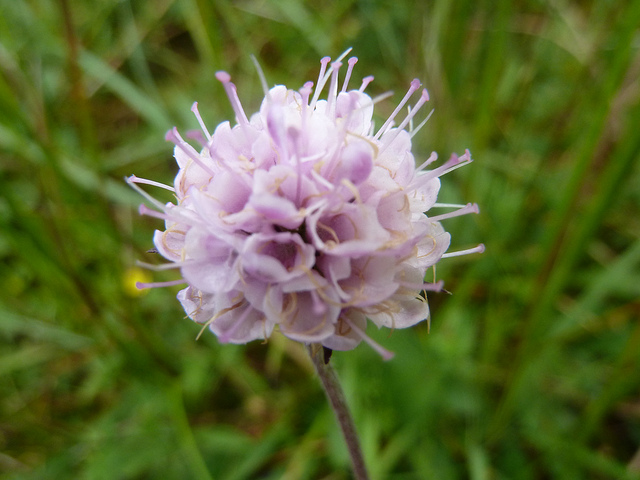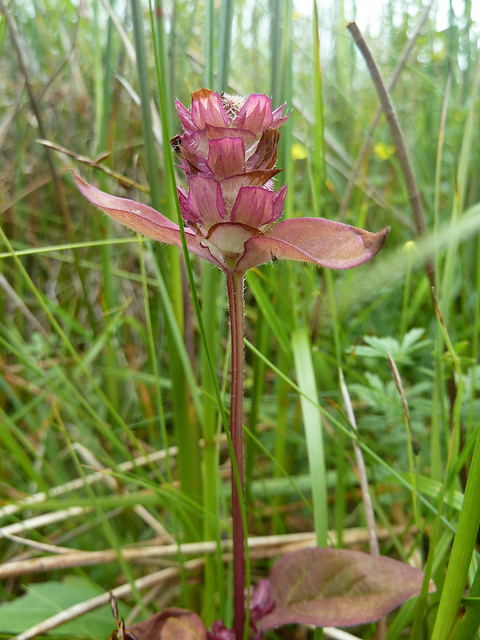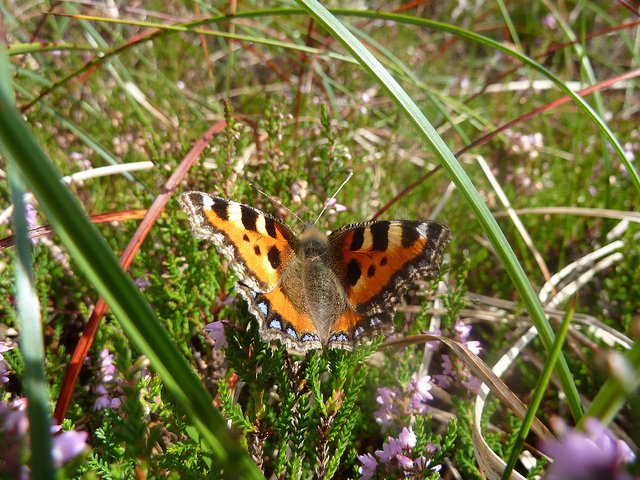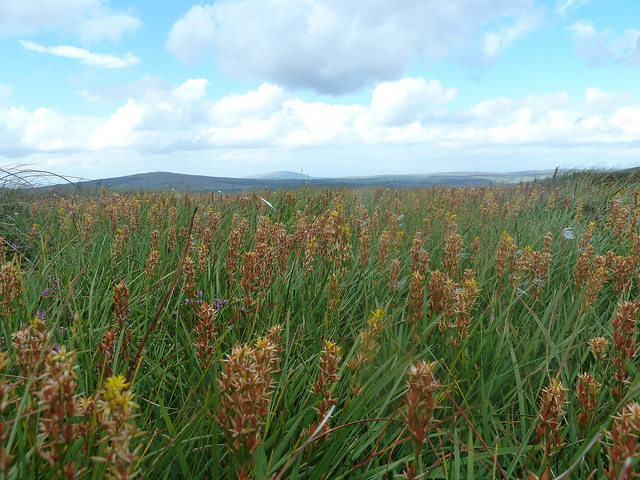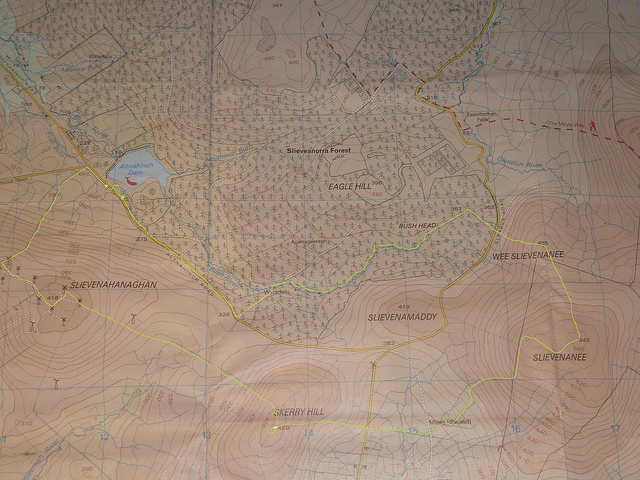 Then it was into the car to meet Rumblebum and a couple of other mates for an wildcamp at Kinbane Head on the North Antrim Coast. This place is simply stunning and had long been in the plans for an overnighter.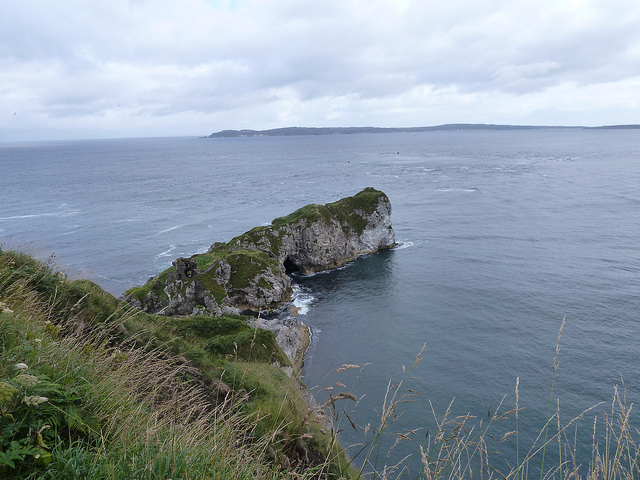 Kinbane Castle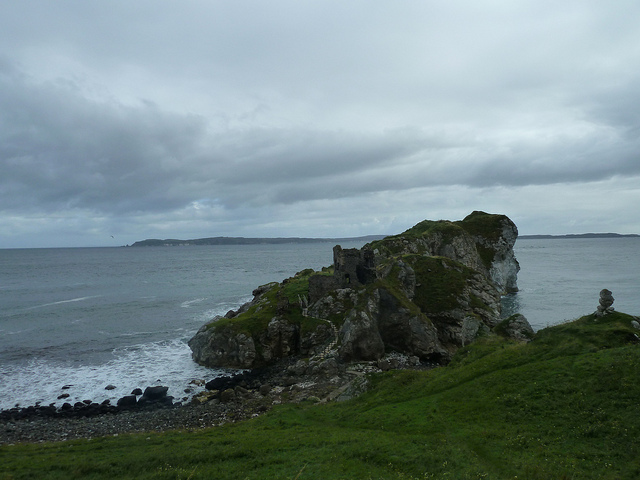 The view back to the main headland

Sunset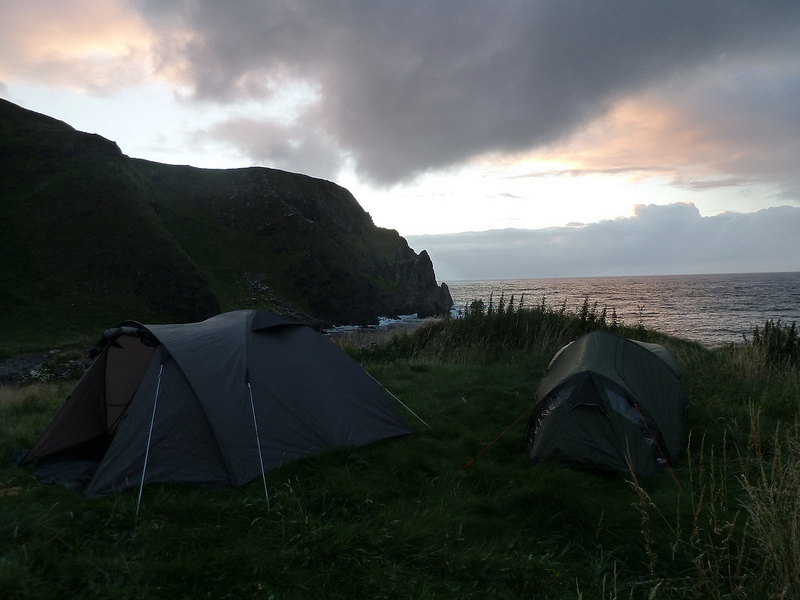 A cracking night was spent chewing the fat around a driftwood-fuelled fire while the stars sparkled in the skies above.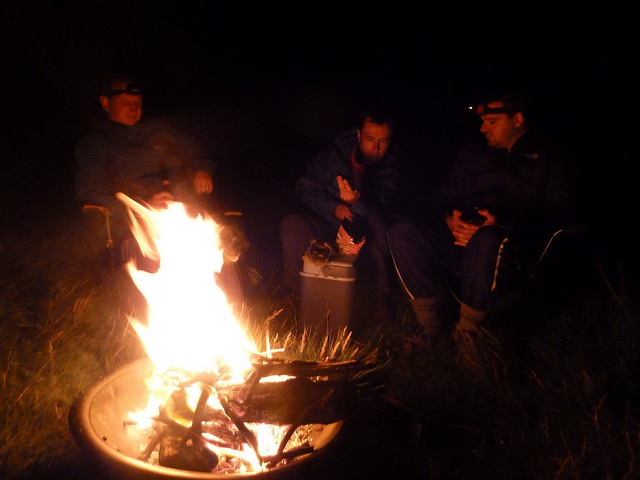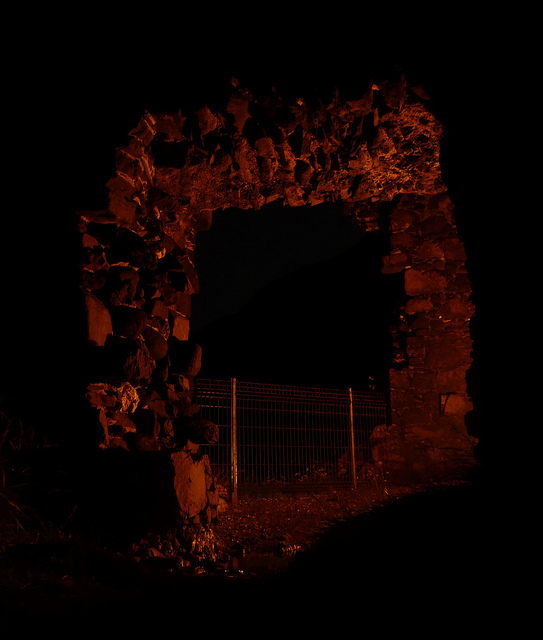 It was a brilliant weekend sampling the best of County Antrim, with some great memories.