Some snaps from my quick trip on Saturday:
Out from Meelmore Lodge (after a quick chat with the passing Liam), up the green line to the stile.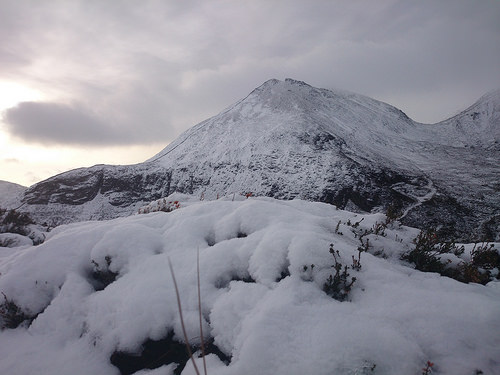 Left at the wall towards Slievenaglogh.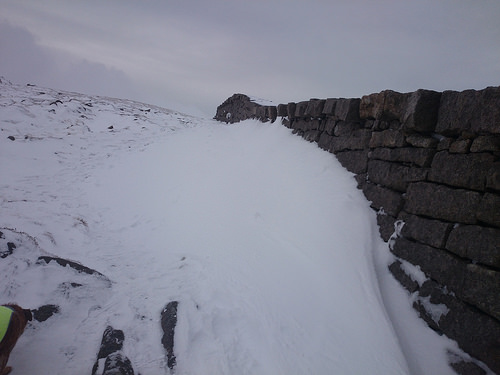 Snow starting to melt (or never settled) down in the Valley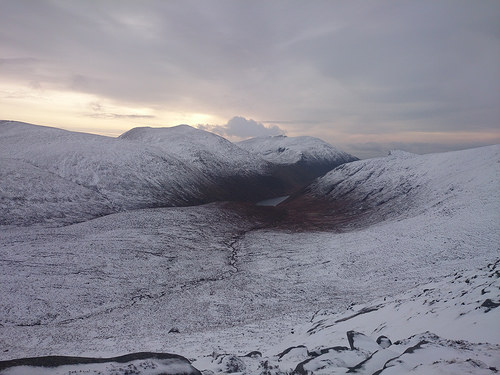 Dropped down before Commedagh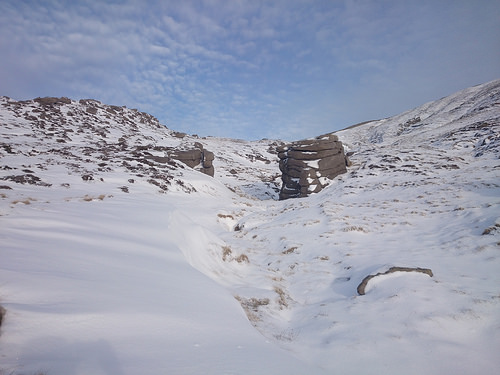 Avoiding the half buried streams, you can hear them but can't always see them….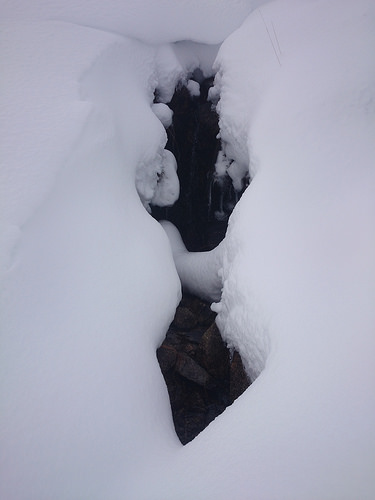 Over the Beg, quick look down the Devils Coachroad (nope, nope, nopeing all the away back from the edge),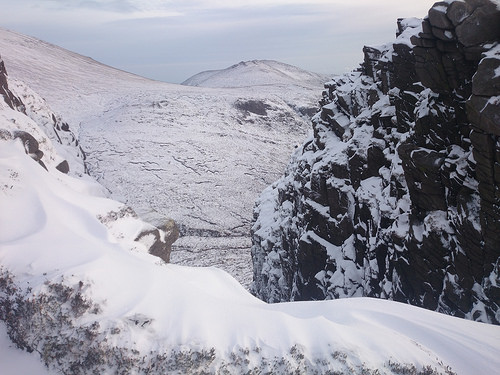 then lunch on top looking down the Annalong valley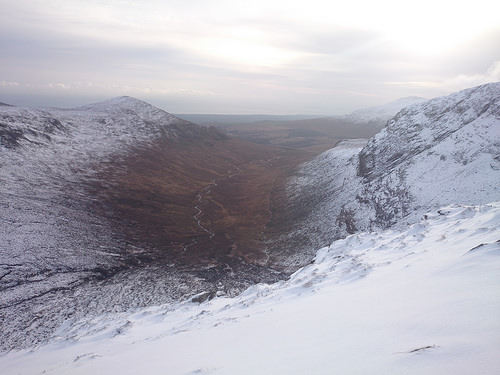 Then back along the Brandy pad with the wind picking up (dog's ears are not normally upright)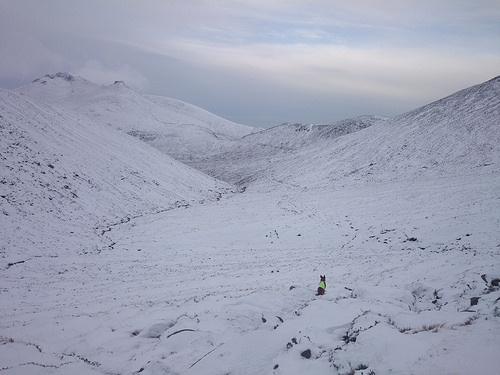 Sky starting to cloud over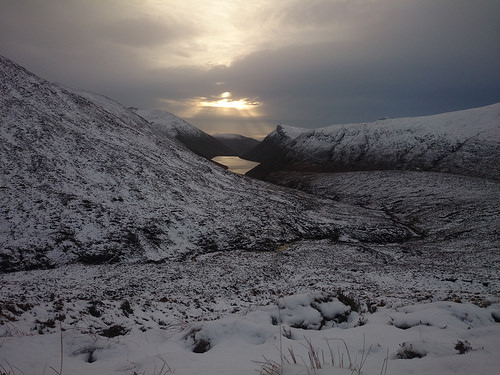 Finally through Hares Gap down and along the surprisingly slippy Trasey Track just as it started getting dark.
Gallery:
With thanks to Chuck.