It was my brothers stag party on the night of the 17th of September. We decided to forgo the type of fancy party that the hens were having on the same night and headed off for Rathlin Island. We partied until around 2am and headed back to the hostel room we had rented for the night. This is when my pre planning was now going to pay off. Spurred on by the fact that I had known that my other brother had brought hair removal strips and a bottle of fake tan, I had packed everything I needed for an "emergency bivvy." When I arrived at the hostel, not wanting to share a room with 5 really drunk lads, I lifted my bag, shouted in "see you lot in the morning" and left.
It was a clear night and the moon was very bright which helped with navigation. I spotted a flat area off the road, sheltered by some small bushes and set up camp. Nothing too fancy, a ¾ length self-inflating pad laid out on top a small tarp, an Alpkit Hunka XL bivvy and a 2 season sleeping bag. I had purchased a 30L waterproof backpack (also from Alpkit) after my previous camp on Bearnagh so it came in handy for storing my kit on the outside of the bivvy bag. I lay down, looked up at the moon and stars and drifted off to sleep.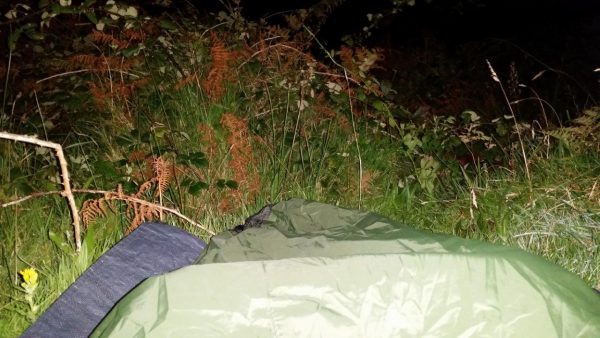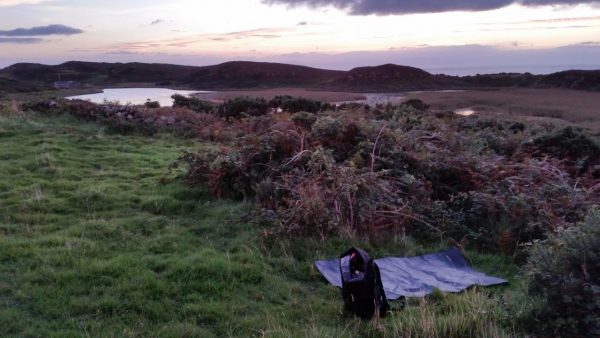 I woke around 6.15am. There was a slight covering of dew but apart from that it had been a calm, dry night. I packed up and left, stopping for a coffee on the beach then called back to the hostel around 7.15am.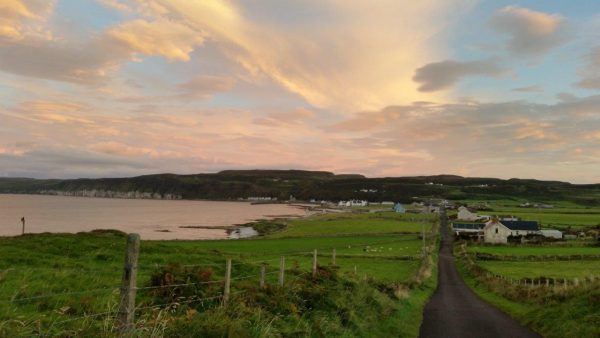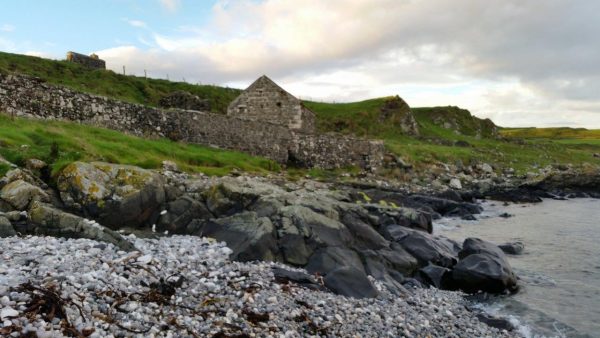 The guys were all still out of it, lying in their beds so I turned around and off I went again.
I walked to the lighthouse at the east side of the island, taking in the views of Fair Head to the right and Scotland ahead in the distance.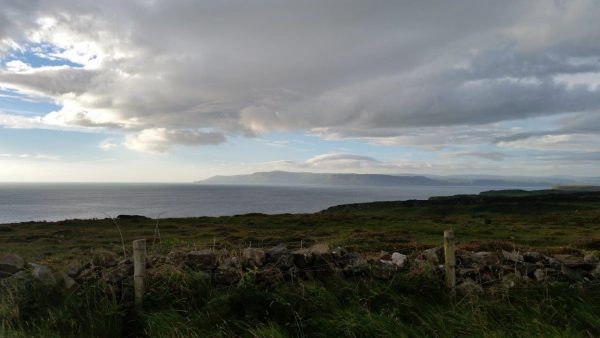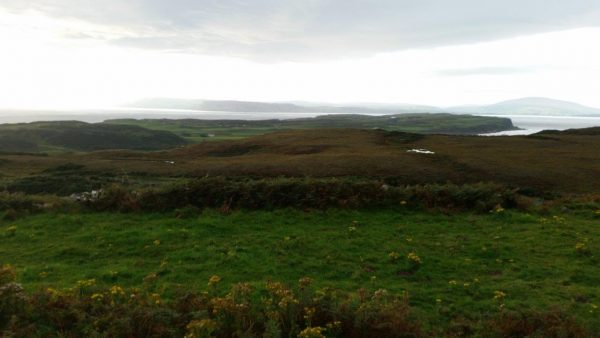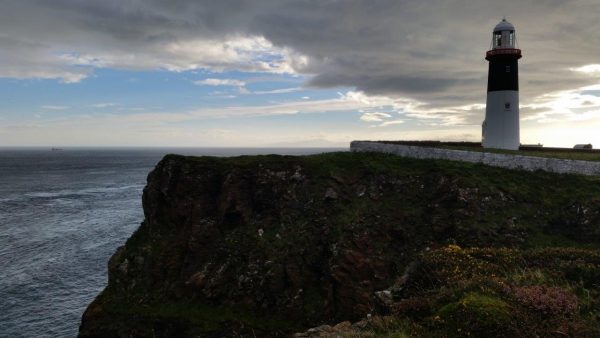 I continued towards the harbour, stopping around a National Trust owned/run area close to Manor House for some breakfast. I used my new Burukit to heat up some meatballs and rice and sat eating and reading for an hour.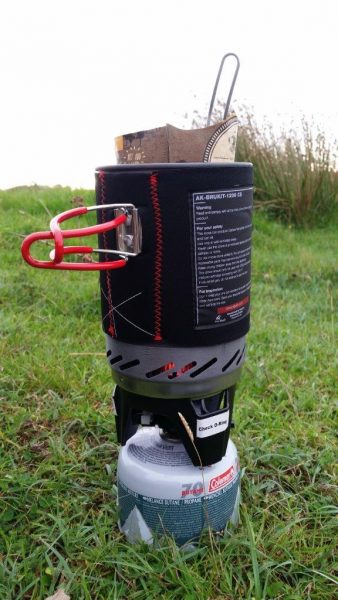 I then proceeded to walk around the harbour enjoying the peace and fresh salty air. I arrived back at the hostel with around 4.7 miles under my belt for the morning and just as the guys were waking. For me at least, the morning had been bliss.
Looking forward to the next trip already!