One of our newest members, JonnyHonda, mentioned this place to me recently and immediately I was intrigued! I've never been much of a railway enthusiast but the thought of a mile long, abandoned, railway tunnel had me reaching for my head torch, and an afternoon out with the kids was quickly organised.
Here's a bit of the history behind the tunnel. I'm not much of a researcher either so all credit goes to http://www.forgottenrelics.co.uk/
"Construction of the Newry to Armagh railway – part of an ambitious 72-mile line to Enniskillen – began in August 1846 under the direction of engineer John Godwin. But inflated costs and mismanagement conspired to ensure it was not completed for another 18 years. The 3½-mile Newry-Goraghwood section opened in 1849 but work on the through route stalled, only getting underway in October 1861. This was to include a short tunnel at Loughgilly and a much longer one under Lissummon Hill.
Planned at a length of 1,604 yards but extended to 1,759 yards, it was driven with the benefit of six construction shafts – two of them 200 feet deep – creating 14 working faces. One man lost his life after falling down a shaft.
Built to accommodate a single track, Lissummon is Ireland's longest railway tunnel and the first in-service train passed through on 25th August 1864. Perfectly straight but on a rising gradient of 1:75 to the north, the tunnel is masonry-lined but with some localised brickwork such as around the refuges. These are located at 20-yard intervals along the north wall.
The route's passenger services were withdrawn following a strike in 1933 but goods trains continued to use this section of the line until 1957. Today the tunnel remains in fair condition but suffers through water penetration particularly around its central section."
Actually finding the tunnel was no easy task. Google returned plenty of info about it but its location was tricky to pin point. the best I could come up with was a site called Open Street Map and it was able to give me the following: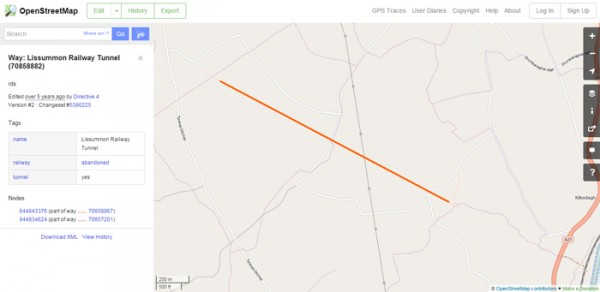 Further Google Earthing and Google Street Mapping gave me a fair idea of where I needed to be to find an entrance to the tunnel. Both the North and South Entrances can be seen clearly in these Google Earth images:
North Entrance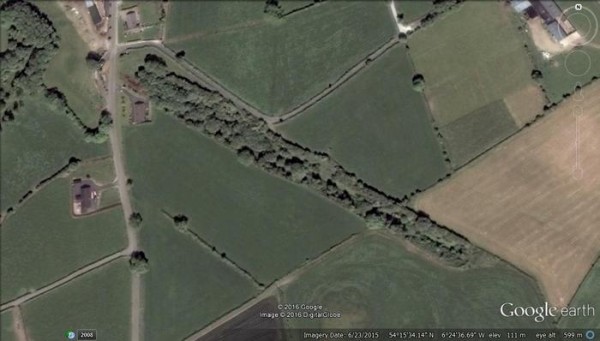 Zoomed out View between both Entrances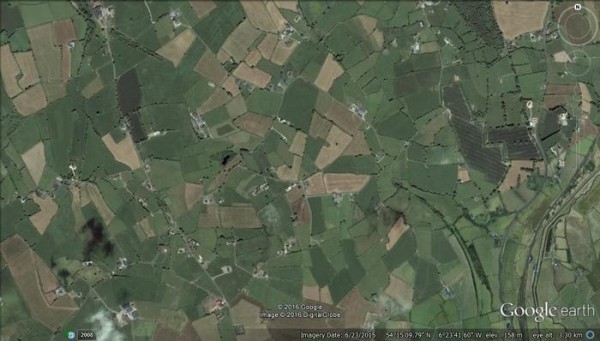 South Entrance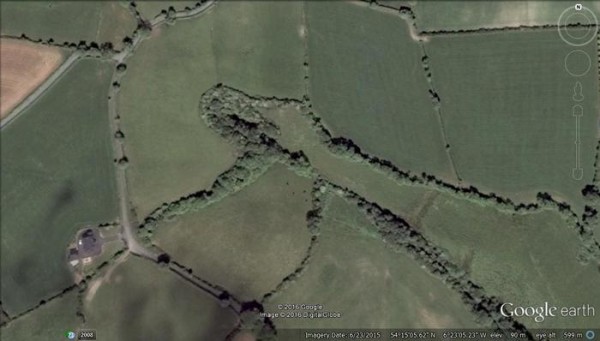 Having read somewhere Online that the South Entrance was the handiest way in, that is where I decided to head for and Google Maps Streetview was able to get me the name of a nearby road, unsurprisingly Tunnell Road.
Even with all my Google Mapping the tunnel itself was still quite difficult to find. There are no obvious trails down to the Tunnel from Tunnell Road but fortunately enough we found it okay buried in the undergrowth and located beside a lovely little stream.
View from where I parked the car and the entrance to the tunnel is down in the dip amongst the trees.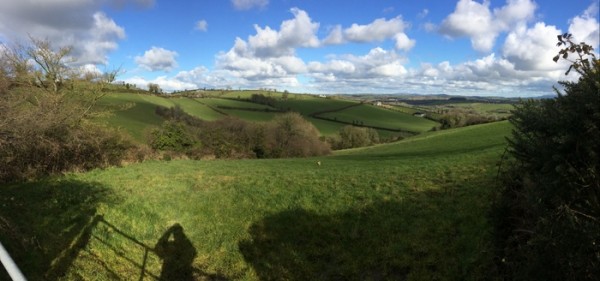 The stream leading to the tunnel, which is barely visible in the undergrowth.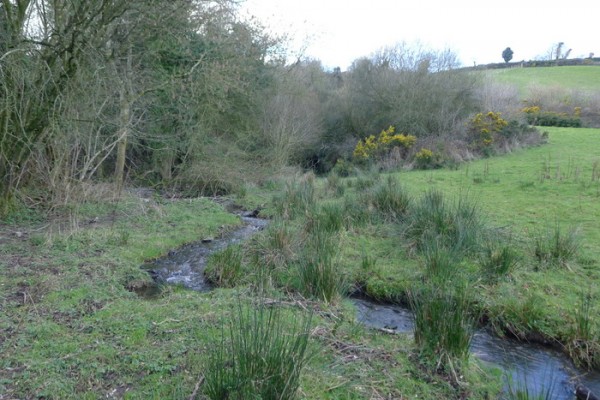 The entrance to the tunnel was very wet. Probably much easier in the summer months.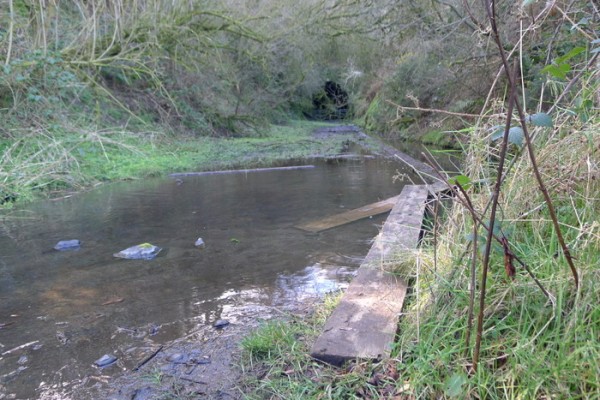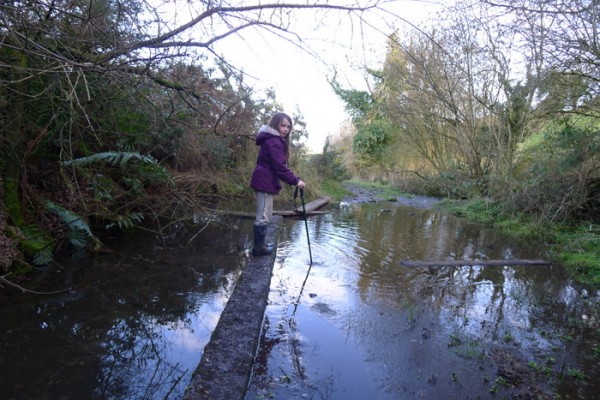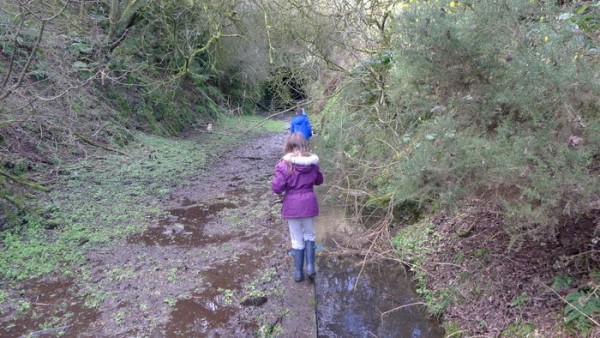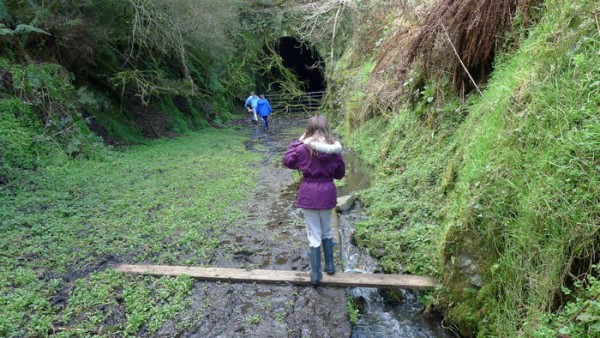 As you can see, waterproof footwear is needed at this time of the year.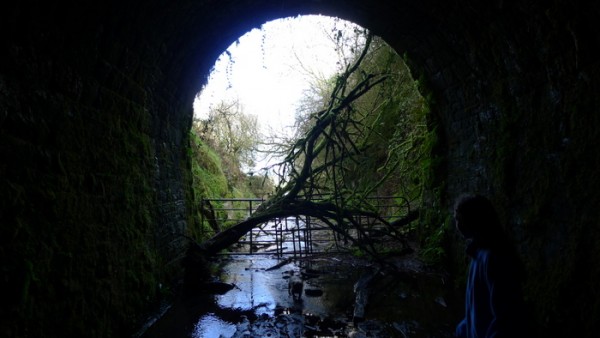 This is what a mile long tunnel looks like. In all my pictures it looks quite light but it's not. Without artificial light is it pitch black after the first 40 yards.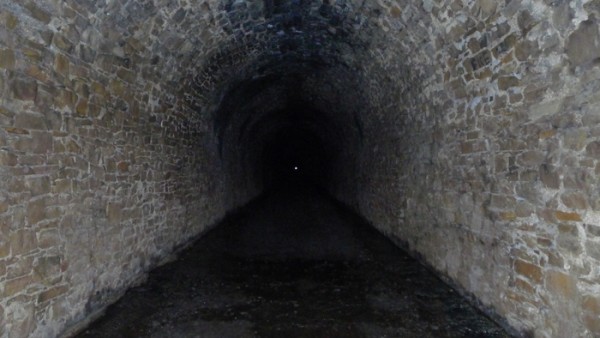 Every 20 yards there is a Refuge and each one has it's own personality.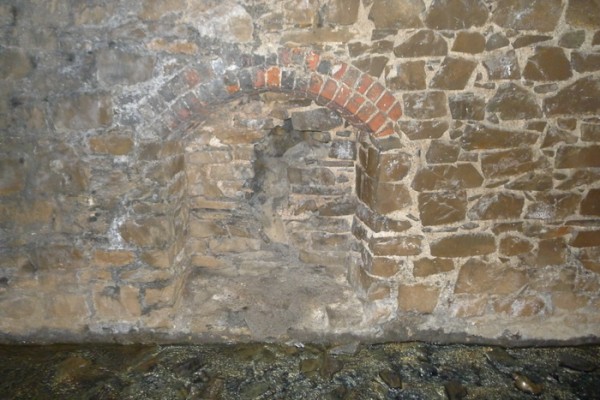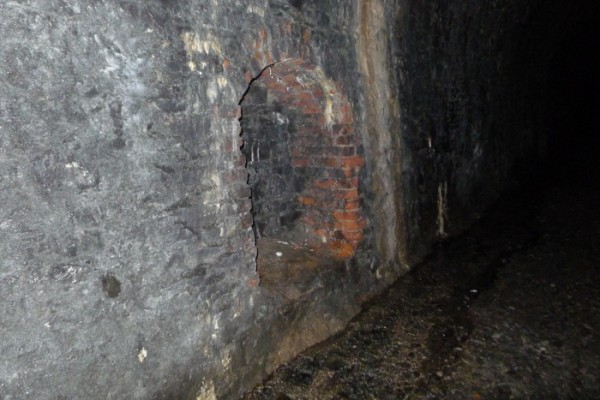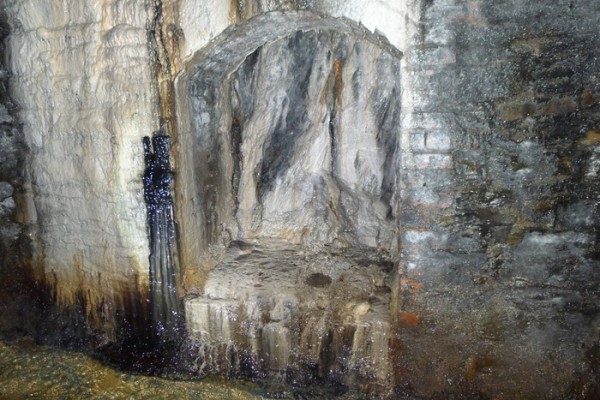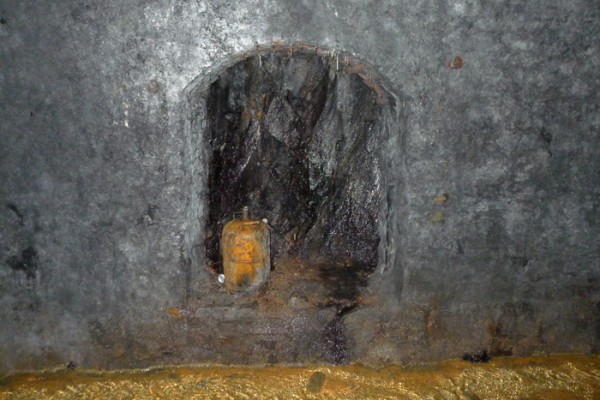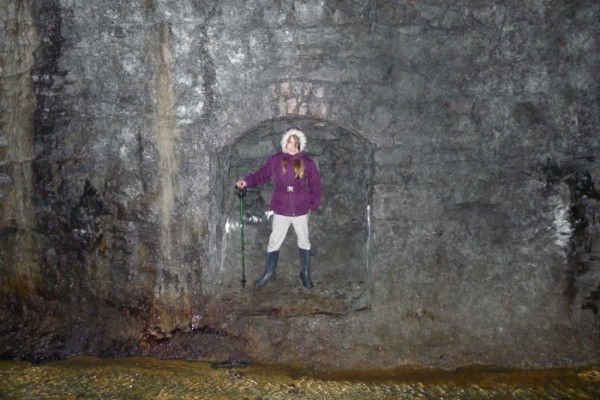 A mile doesn't sound very far at all, and setting off into the tunnel the end doesn't look to far away but, after 30 minutes of walking and exploring the dot of light at the other end did not seem to get any bigger.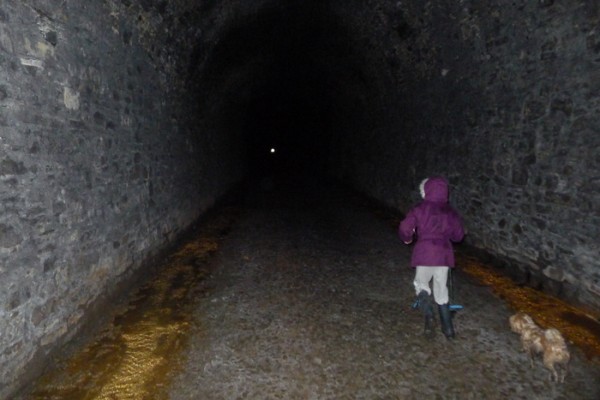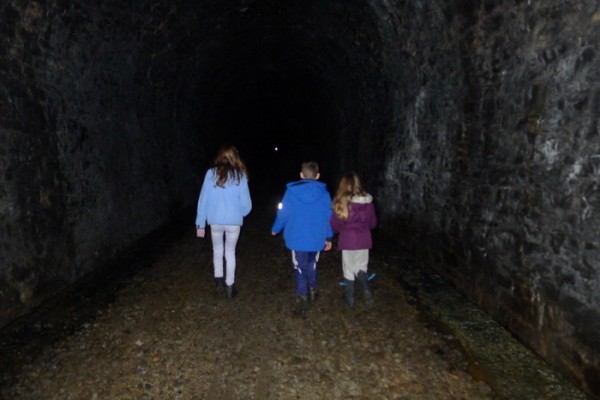 At the midway point there is so much seepage from above you would swear it was raining and throughout the tunnel the seepage has created thousands of stalactites from a couple of centimetres in length to over half a metre.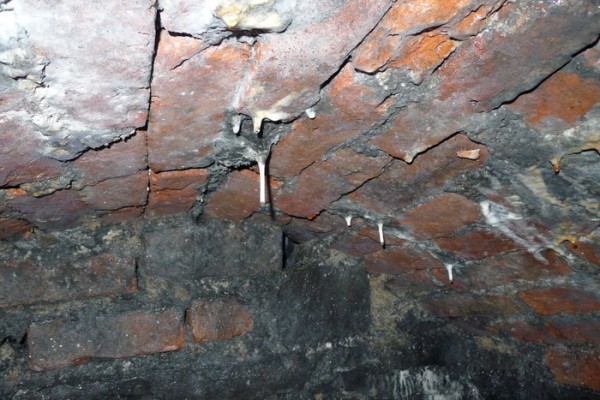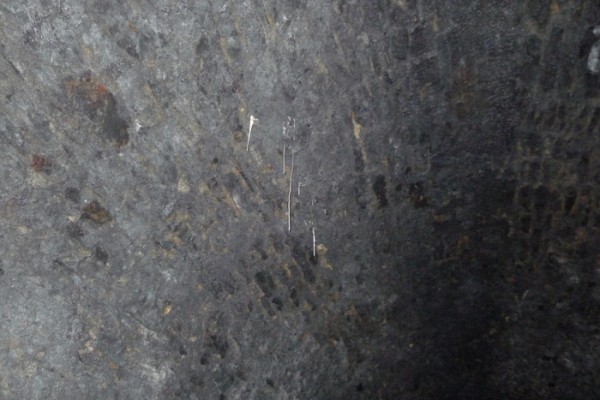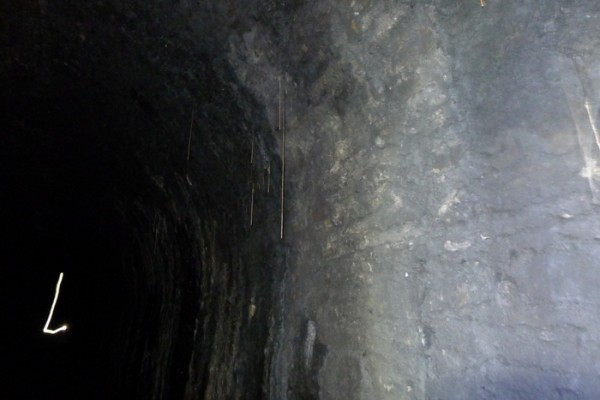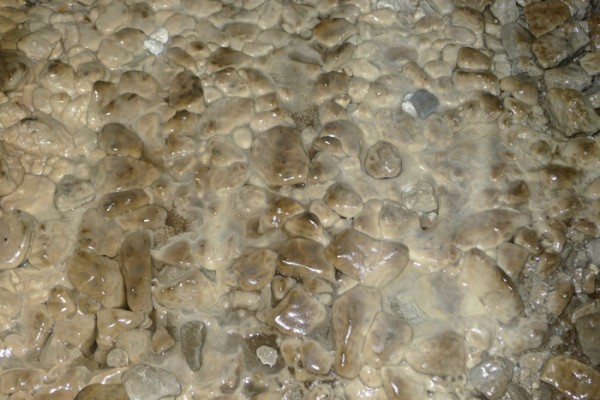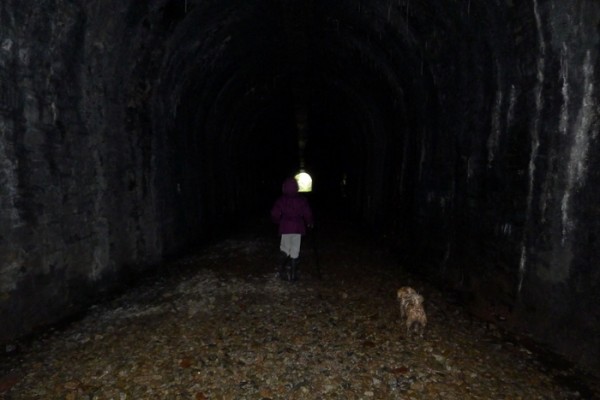 At the other end we stopped for a well earned rest and a pan full of sausages. It surprisingly took nearly an hour to get through as we stopped many many times to look at things and get some photos.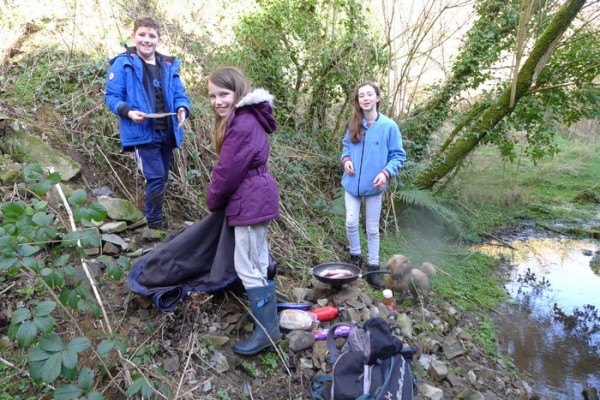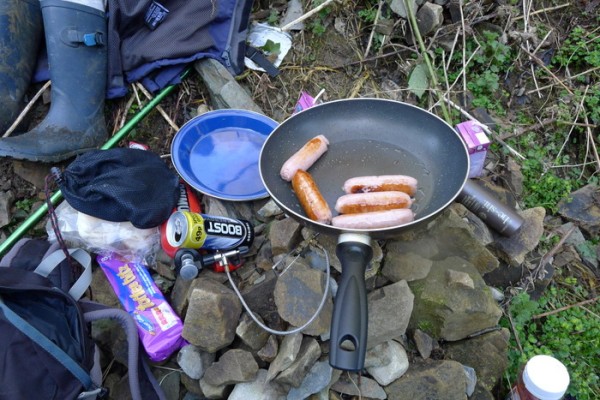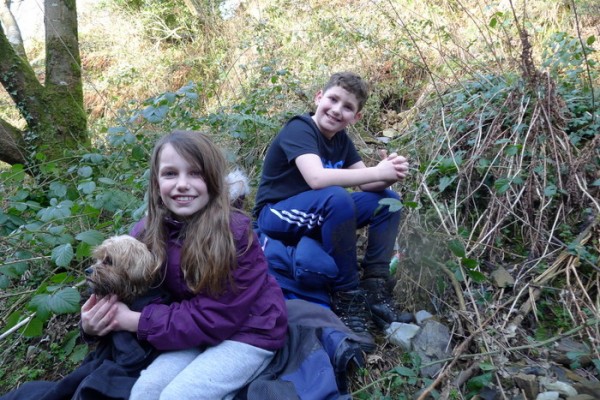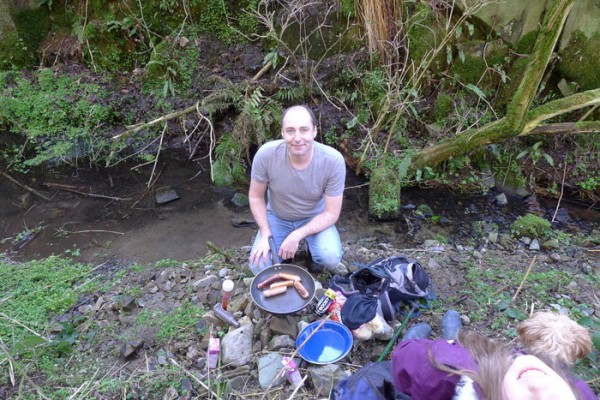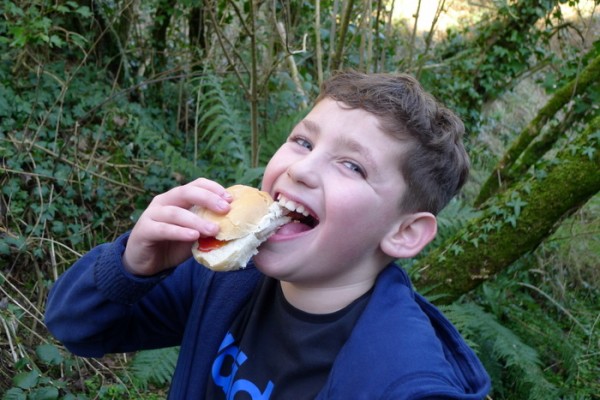 The wee dog, Hacker, got soaked from the very start and was freezing when we stopped, so muggin's here had to give it my fleece to warm him up while we ate. He also got a sausage too, so don't be phoning the NSPCA on me!!!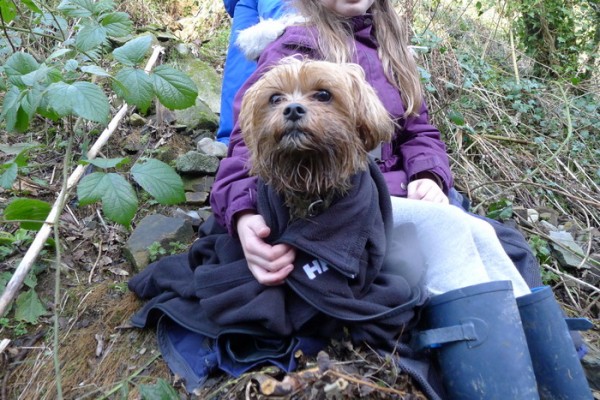 Here's a few photos of the North Entrance. It was extremely wet under foot and we didn't stray to far from the tunnel entrance for our lunch.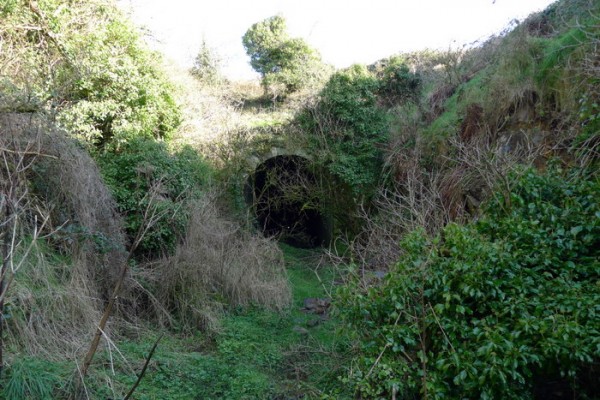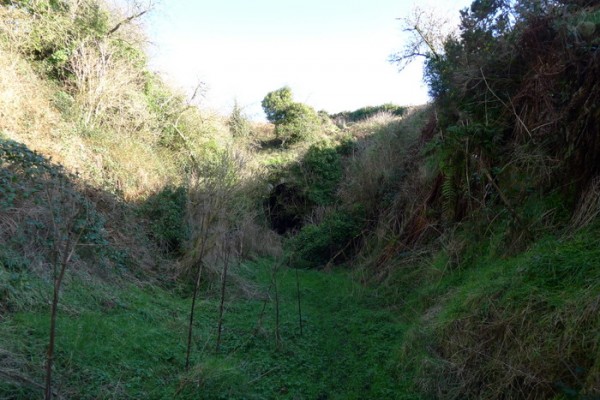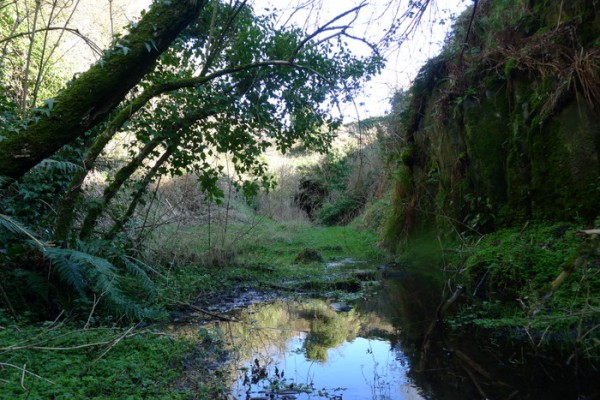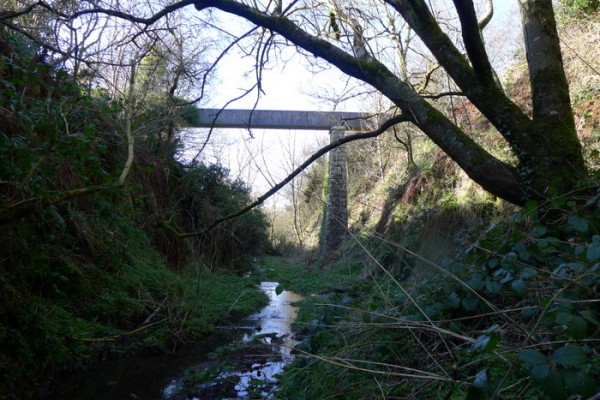 Lissummon Tunnel is a must see and is a great afternoon out, no matter what the weather. If anybody wants a bit more info feel free to drop me a PM
Original post here
With thanks to Dowser