I had a good wee day out with the kids at half-term in and around the Slieve Croob area.  There are some interesting things to see and I thought I'd share it just as an idea for others.  There is only a few minutes in the car between each of the places.
First up was Finnis Souterrain, or Binder's Cove.  Bearing in mind how wet it has been so far this year, very little of the souterrain is accessible – the rest is flooded.  Maybe another visit after a few drier weeks will be on the cards.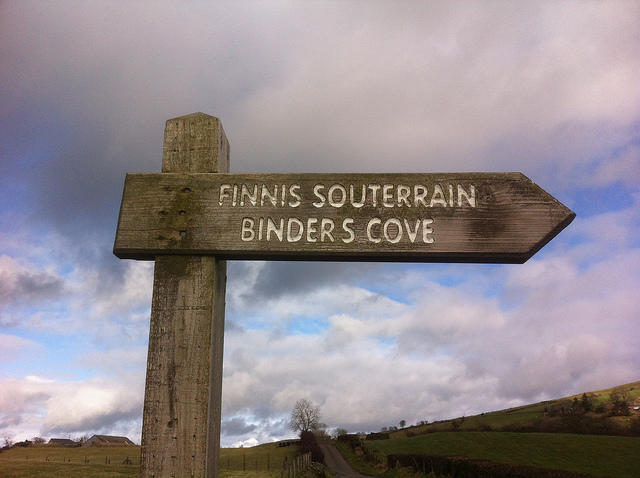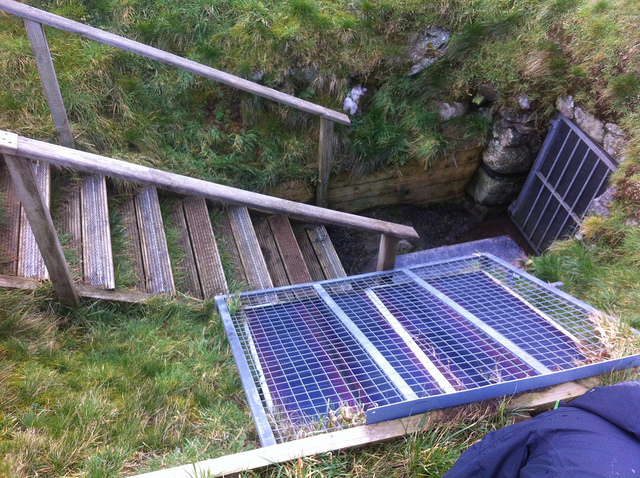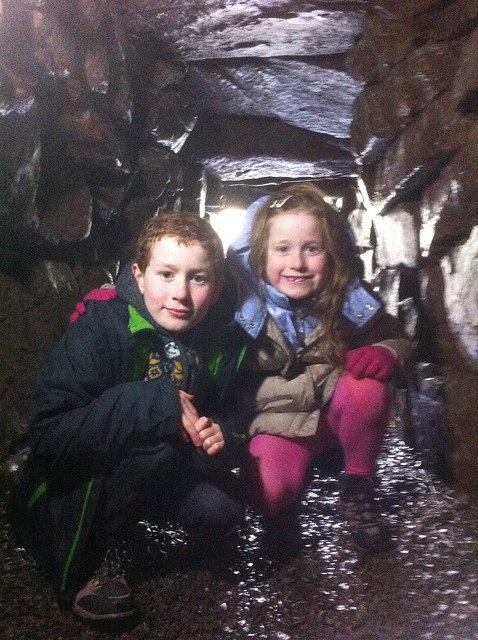 Next up was Legananny Dolmen.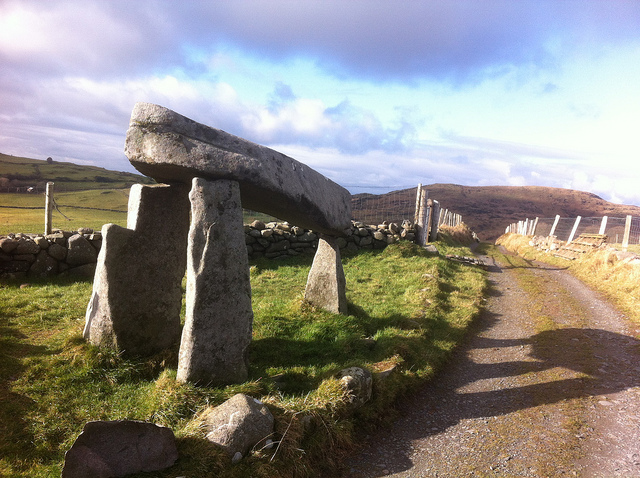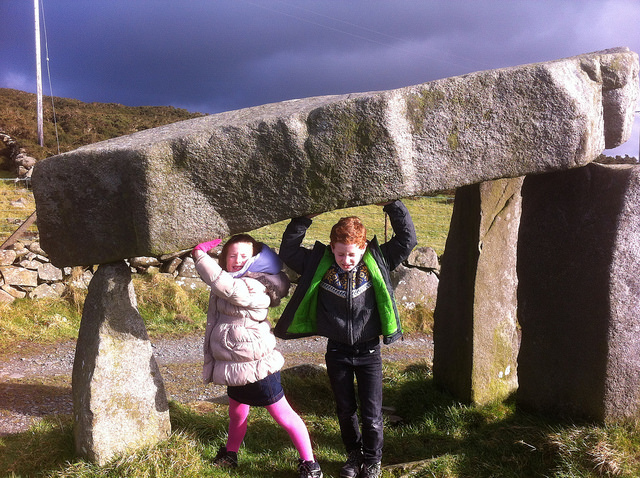 Finally was a jaunt up Slieve Croob.  There was a strong and bitterly cold wind so we were grateful of the large shelter cairn for a wee break.  Despite the presence of many transmitters, the view from Slieve Croob is really worth the visit.